Annerledesåret 2020 har kommet til veis ende og vi tar et musikalsk tilbakeblikk på året som ligger bak oss. Et år preget av svært få konserter. Heldigvis har det blitt levert en mengde gode plater i det minste. Ifølge vår redaksjon stikker Wobbler, Enslaved og Deep Purple av med pallplasseringene i kåringen av årets beste album.
Vi har satt sammen en liste over hva vi mener er de 25 beste skivene fra musikkåret 2020, basert på redaksjonens personlige vurderinger som du finner lenger ned på siden. Som vanlig har vi ganske så ulike oppfatninger av hva som er årets aller beste plate, men sammenlagt var det norske Wobbler som stakk av med seieren for sitt album «Dwellers of the Deep», tett etterfulgt av Enslaved og Deep Purple. Det er for øvrig hyggelig å se mye norsk musikk på lista i år.
2020 har vært et trist konsertår, men vi har likevel klart å trekke frem noen høydepunkter på våre individuelle lister, sammen med filmer, bøker og årets beste låter. Heldigvis har det vært desto bedre tider på platefronten. Og så lite turnering det har vært på artister i år, forventer vi sabla mye bra ny musikk neste år!
Godt nytt musikkår!
---
Redaksjonens Topp 25
ÅRETS ALBUM
1. Wobbler | «Dwellers of the Deep»
2. Enslaved | «Utgard»
3. Deep Purple | «Whoosh!»
4. Testament | «Titans of Creation»
5. Motorpsycho | «The All Is One»
6. Conception | «State of Deception»
7. The Good The Bad And The Zugly | «Algorithm and Blues»
8. Hex A.D. | «Astro Tongue in the Electric Garden»
9. Ulver | «Flowers of Evil»
10. Katatonia | «City Burials»
11. Necrophobic | «Dawn of the Damned»
12. H.e.a.t. | «II»
13. Paradise Lost | «Obsidian»
14. Kvelertak | «Splid»
15. Marilyn Manson | «We Are Chaos»
16. Bob Dylan | «Rough and Rowdy Ways»
17. AC/DC | «Power Up»
18. Auðn | «Vökudraumsins Fangi»
19. Nightwish | «Human. :II: Nature.»
20. Blue Öyster Cult | «The Symbol Remains»
21. Sorcerer | «Lamenting of the Innocent»
22. Bruce Springsteen | «Letter to You»
23. Plini | «Impulse Voices»
24. My Dying Bride | «The Ghost of Orion»
25. Lucifer | «III»
---
Marianne Lauritzen, redaktør
ÅRETS ALBUM

1. Pearl Jam | «Gigaton»
2. Katatonia | «City Burials»
3. Paradise Lost | «Obsidian»
4. Hex A.D. | «Astro Tongue in the Electric Garden»
5. Pain Of Salvation | «Panther»
6. Ane Brun | «After the Great Storm»
7. Bruce Springsteen | «Letter to You»
8. CC Cowboys | «Elsket for alltid»
9. Conception | «State of Deception»
10. Richard Marx | «Limitless»
11. Luke Elliot | «The Big Wind»
12. Petter Carlsen | «The Sum of Every Shade»
13. Ulver | «Flowers of Evil»
14. H.e.a.t. | «II»
15. Testament | «Titans of Creation»
16. Thomas Dybdahl | «Fever»
17. Lucifer | «III»
18. Kari Rueslåtten | Sørgekåpe»
19. Enslaved | «Utgard»
20. My Dying Bride | «The Ghost of Orion»
ÅRETS LÅT
1. «Dance of the Clairvoyants» | Pearl Jam
2. «A Stone for the Bodies Not Found» | Hex A.D.
3. «What We Have Done» | Fixation
ÅRETS KONSERTOPPLEVELSER
1. Eclipse + Stargazer @ John Dee, Oslo | 15. februar
2. Minor Majority @ Salt, Oslo | 26. juni
3. Keane @ Sentrum Scene, Oslo | 7. februar
ÅRETS MUSIKKFILM/-SERIE
«Helvete – historien om norsk black metal» | NRK
ÅRETS MUSIKKBIOGRAFI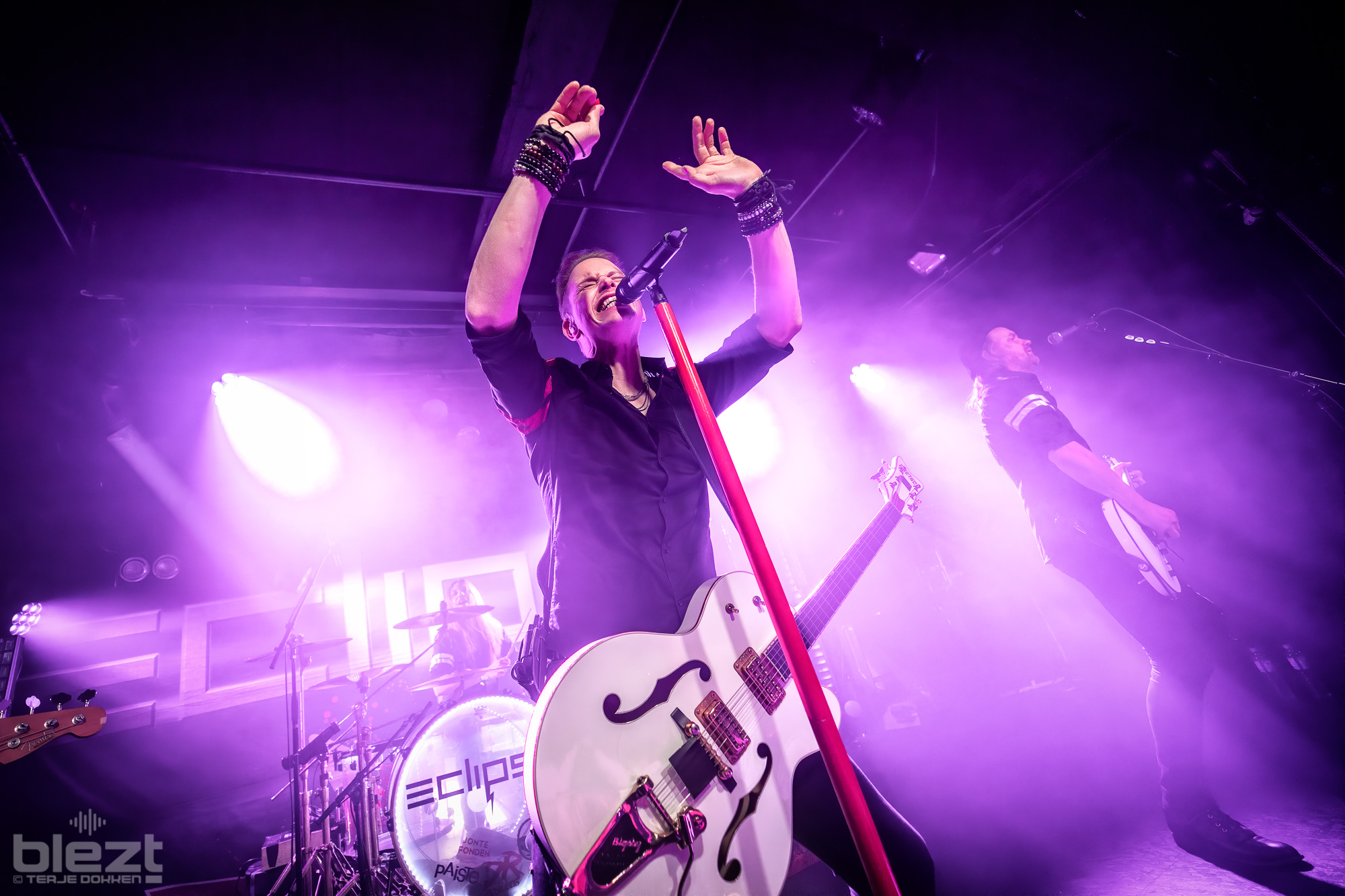 ---
Arash Taheri, fotograf
ÅRETS ALBUM
1. My Dying Bride | «The Ghost of Orion»
2. Many Suffer | «The Strangest Beasts»
3. Enslaved | «Utgard»
4. Hex A.D. | «Astro Tongue in the Electric Garden»
5. My Dying Bride | «Macabre Cabaret»
6. Auðn | «Vökudraumsins Fangi»
7. Testament | «Titans of Creation»
8. From The Vastland | «The Haft Khan»
9. Necrophobic | «Dawn of the Damned»
10. Katatonia | «City Burials»
11. Sepultura | «Quadra»
12. Conception | «State of Deception»
13. Afsky | «Ofte jeg drømmer mig død»
14. Godthrymm | «Reflections»
15. Paradise Lost | «Obsidian»
ÅRETS LÅT
1. «To Be a God» | Many Suffer
2. «Your Broken Shore» | My Dying Bride
3. «Children of the Next Level» | Testament
ÅRETS KONSERTOPPLEVELSER
1. Schammasch @ Nuke Club, Berlin | 12. januar
2. Caronte @ Nuke Club, Berlin | 12. januar
3. Enthroned @ Nuke Club, Berlin | 12. januar
ÅRETS MUSIKKFILM/-SERIE
«Heimvegen» | Enslaved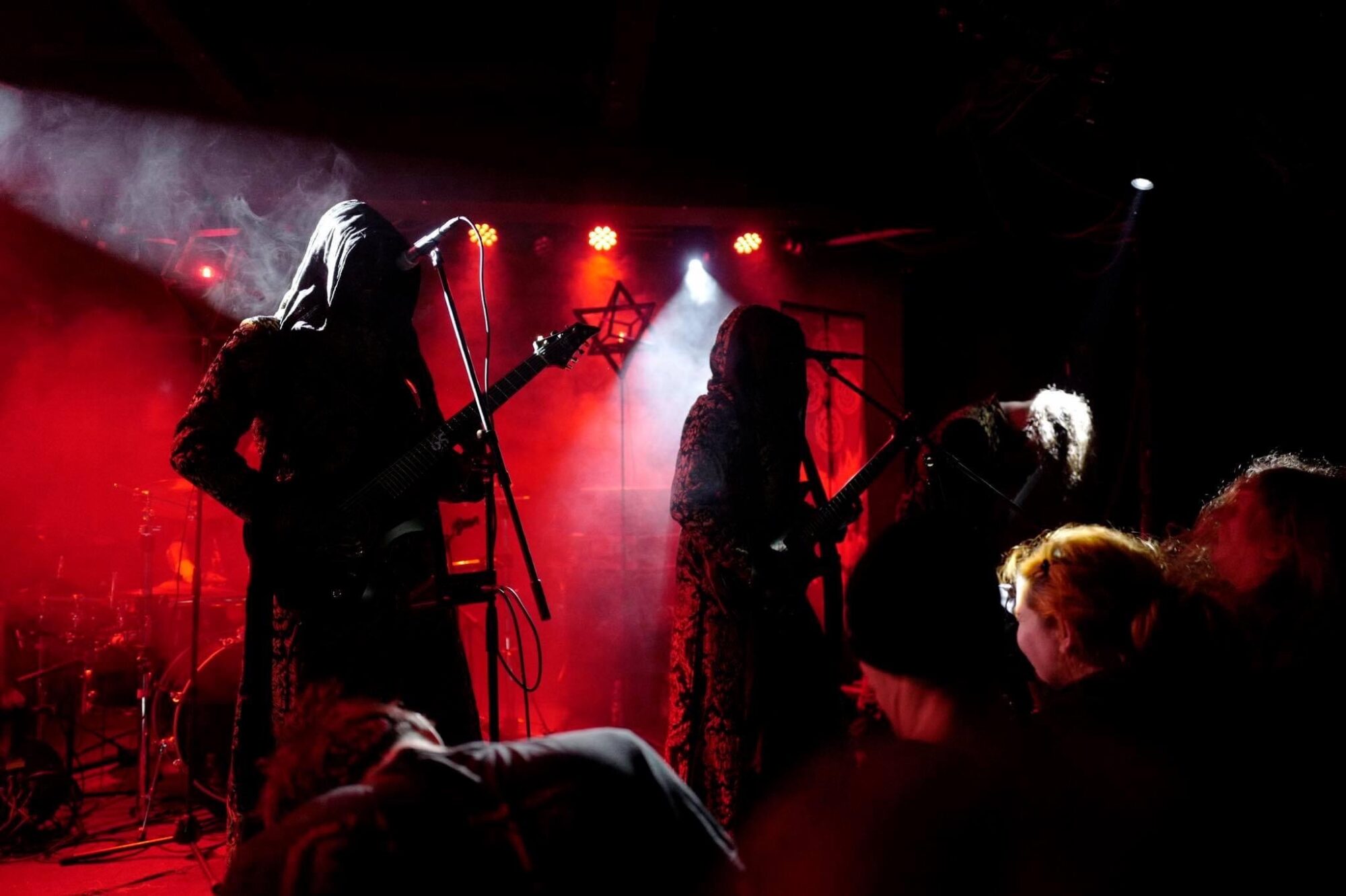 ---
Sverre Rokseth, skribent
ÅRETS ALBUM
1. Hex A.D. | «Astro Tongue in the Electric Garden»
2. Sorcerer | «Lamenting of the Innocent»
3. Conception | «State of Deception»
4. Sodom | «Genesis XIX»
5. Enslaved | «Utgard»
6. Deep Purple | «Whoosh!»
7. Bonfire | «Fistful of Fire»
8. Necrophobic | «Dawn of the Damned»
9. Hellbillies | «I eksil på Sundrehall»
10. Wobbler | «Dwellers of the Deep»
11. H.e.a.t. | «II»
12. Metal Church | «From the Vault»
13. Under The Oak | «Ripped up by the Roots»
14. Cadaver | «Edder & Bile»
15. Testament | «Titans of Creation»
ÅRETS LÅT
«The Summer We Won't Forget» | Stage Dolls
ÅRETS KONSERTOPPLEVELSER
1. Eclipse + Stargazer @ John Dee, Oslo | 15. februar
2. Torstein Flakne @ Palmehaven, Trondheim | 24. juli
3. Hex A.D. @ Bølgen Kulturhus, Larvik | 22. februar
4. Testament + Exodus @ Rockefeller, Oslo | 8. februar
ÅRETS MUSIKKFILM/-SERIE
1. «Heimvegen» | Enslaved
2. «Murder In The Frontrow – The San Francisco Bay Area Thrash Metal Story»
3. «Helvete – historien om norsk black metal» | NRK
ÅRETS MUSIKKBIOGRAFI
1. «Book of Heavy Metal» | Snowy Shaw
2. «Trønderrock i bilder» | Arne Nordtømme
---
Dag Rossing, skribent
ÅRETS ALBUM
1. Wobbler | «Dwellers of the Deep»
2. Green Carnation | «Leaves of Yesteryear»
3. The Allman Betts Band | «Bless Your Heart»
4. Blue Öyster Cult | «The Symbol Remains»
5. Motorpsycho | «The All Is One»
6. Arabs In Aspic | «Madness & Magic»
7. Ring Van Möbius | «The 3rd Majesty»
8. Deep Purple | «Whoosh!»
9. Lilly Hiatt | «Walking Proof»
10. Fatal Fusion | «Dissonant Minds»
11. Tammatoys | «Conflicts»
12. Fish | «Weltschmerz»
13. Sorcerer | «Lamenting The Innocent»
14. Jason Isbell & The 400 Unit | «Reunions»
15. Kings Of The Valley | «Kings of the Valley»
ÅRETS LÅT
«Merry Macabre» | Wobbler
ÅRETS KONSERTOPPLEVELSER
1. Abramis Brama @ John Dee, Oslo | 24. januar
2. Southern Empire @ Sosialen, Oslo | 7. mars
3. Ricochets @ Rockefeller, Oslo | 6. mars
---
Monica Holmen, skribent
ÅRETS ALBUM
1. Ulver | «Flowers of Evil»
2. pg.lost | «Oscillate»
3. Auðn | «Vökudraumsins Fangi»
4. Yuri Gagarin | «The Outskirts of Reality»
5. Stian Westerhus | «Redundance»
6. Karin Park | «Church of Imagination»
7. The Good, the Bad and the Zugly | «Algorhitm and Blues»
8. Enslaved | «Utgard»
9. Puscifer | «Existential Reckoning»
10. Ghostemane | «ANTI-ICON»
11. Afsky | «Ofte jeg drømmer mig død»
12. Alex Henry Foster | «Windows in the Sky»
13. Maserati | «Enter the Mirror»
14. Kvelertak | «Splid»
15. Anna von Hausswolff | «All Thoughts Fly»
ÅRETS LÅT
1. «Thousand Cuts» | Ulver
2. «Shelter» | pg.lost
3. «Verona» | Stian Westerhus
4. «Summertime Departures (Sometimes I Dream)» | Alex Henry Foster
5. «Á himin stara» | Auðn
ÅRETS KONSERTOPPLEVELSER
1. Alex Henry Foster and The Long Shadows @ Vulkan Arena, Oslo | 24. februar
2. Skambankt @ Rockefeller, Oslo | 5. mars
3. Nitzer Ebb @ Rockefeller, Oslo | 26. januar
4. …and you will know us by the trail of dead @ Vulkan Arena, Oslo | 24. februar
5. Amigo the Devil @ Krøsset, Oslo | 4. mars
ÅRETS MUSIKKFILM/-SERIE
1. «Heimvegen» | Enslaved
2. «Helvete – historien om norsk black metal» | NRK
ÅRETS MUSIKKBIOGRAFI
«Wolves Evolve: The Ulver Story» | Ulver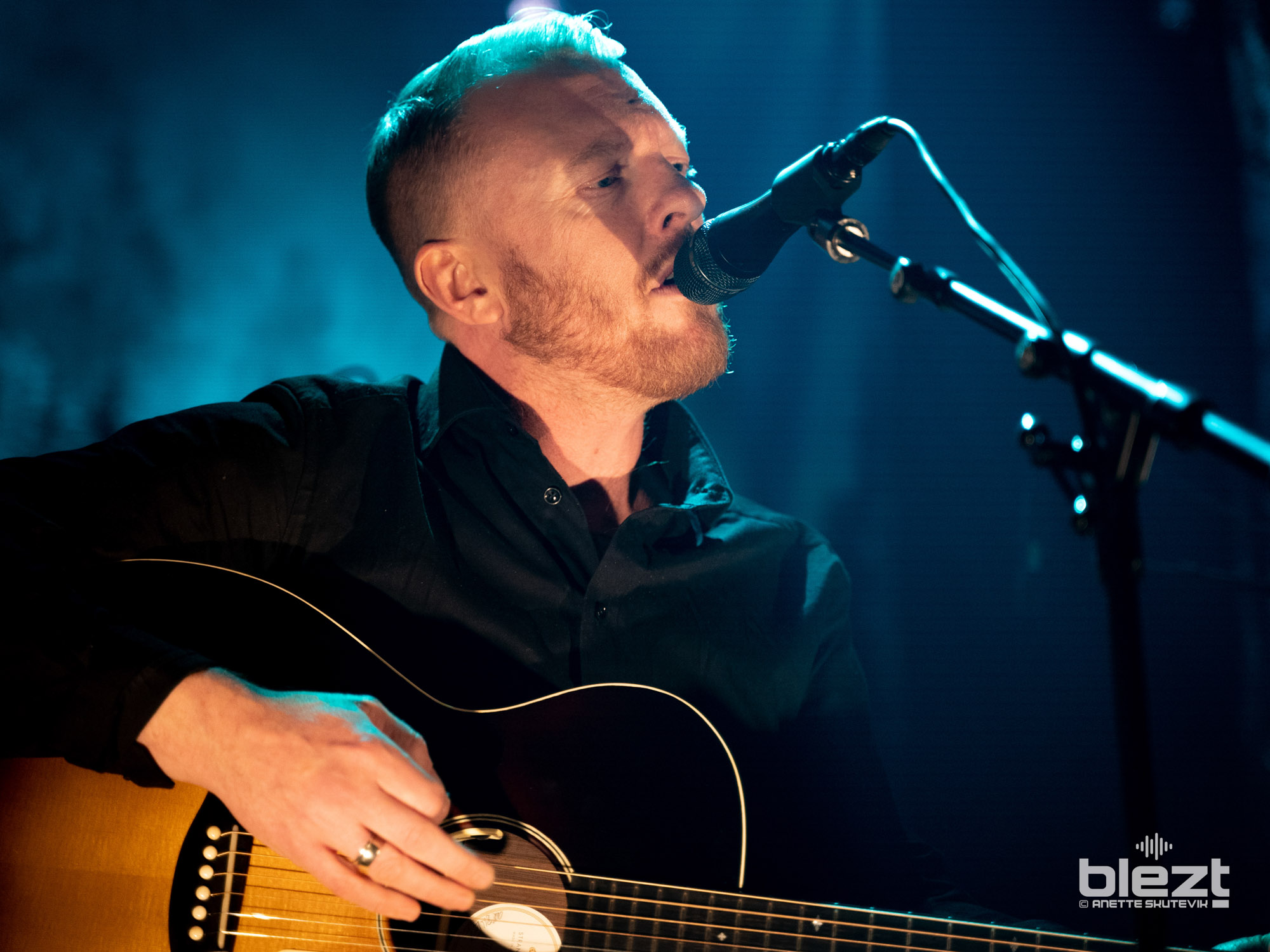 ---
Henrik Haugsnes Kaupang, skribent
ÅRETS ALBUM
1. AC/DC | «Power Up»
2. Wobbler | «Dwellers of the Deep»
3. Testament | «Titans of Creation»
4. Lucifer | «III»
5. Katatonia | «City Burials»
6. Motorpsycho | «The All Is One»
7. Blues Pills | «Holy Moly!»
8. Paradise Lost | «Obsidian»
9. Deep Purple | «Whoosh!»
10. Blackfield | «For the Music»
ÅRETS LÅT
«Demon Fire» | AC/DC
ÅRETS MUSIKKBIOGRAFI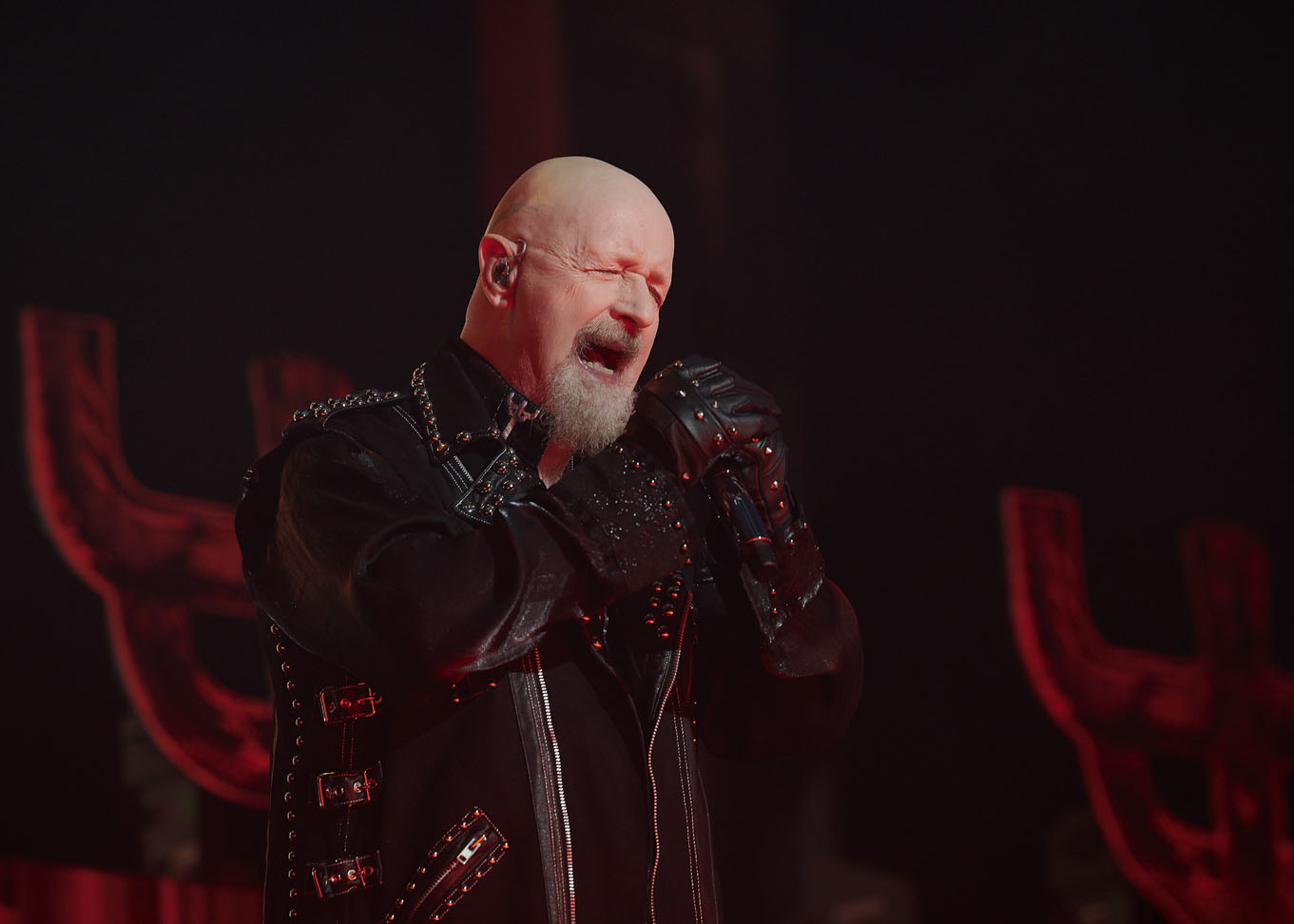 ---
Adrian Øien, skribent
ÅRETS ALBUM
1. Marilyn Manson | «We Are Chaos»
2. Lady Gaga | «Chromatica»
3. Avatar | «Hunter Gatherer»
4. Zeal & Ardor | «Wake of a Nation»
5. Hjelvik | «Welcome to Hel»
6. Necrophobic | «Dawn of the Damned»
7. Nightwish | «Human. :II: Nature.»
8. Me And That Man | «New Man, New Songs, Same Shit»
9. Dark Fortress | «Spectres from the World»
10. Priest | «Cyberhead»
11. Kvelertak | «Splid»
12. Akhlys | «Melinoë»
13. Miley Cyrus | «Plastic Hearts»
14. Joji | «Nectar»
15. Dark Tranquility | «Moment»
ÅRETS LÅT
1. «How Come?» (feat. Corey Taylor) | Me And That Man
2. «A Secret Door» (feat. Corey Taylor) | Avatar
3. «Don't Chase the Dead» | Marilyn Manson
---
Christopher Viland, skribent
ÅRETS ALBUM
1. The Good The Bad And The Zugly | «Algorithm and Blues»
2. Ulver | «Flowers of Evil»
3. Enslaved | «Utgard»
4. Motorpsycho | «The All Is One»
5. Kvelertak | «Splid»
6. Paul Weller | «On Sunset»
7. Wobbler | «Dwelllers of the Deep»
8. Rolling Blackouts Coastal Fever | «Sideways to New Italy»
9. Deep Purple | «Whoosh!»
10. Wire | «Mind Hive»
ÅRETS LÅT
«Crack of Doom» | Kvelertak
ÅRETS KONSERTOPPLEVELSE
The Good The Bad And The Zugly @ Rockefeller, Oslo | 31. januar
ÅRETS MUSIKKFILM/-SERIE
«Helvete – historien om norsk black metal» | NRK
---
Mathias Bergfjord, skribent
ÅRETS ALBUM
1. Jeff Rosenstock | «No Dream»
2. Bob Dylan | «Rough and Rowdy Ways»
3. Fiona Apple | «Fetch the Bolt Cutters»
4. Pheobe Bridgers | «Punisher»
5. Plini | «Impulse Voices»
6. Run The Jewels | «RTJ4»
7. Sondre Lerche | «Patience»
8. Deftones | «Ohms»
9. Clipping | «Visions of Bodies Beeing Burned»
10. Aseop Rock | «Spirit World Field Guide»
11. Brian Erickson | «Little Secrets»
12. Haken | «Virus»
13. Wobbler | «Dwellers of the Deep»
ÅRETS LÅT
«Old Crap» | Jeff Rosenstock
ÅRETS KONSERTOPPLEVELSE
Slipknot @ Telenor Arena, Oslo | 22. februar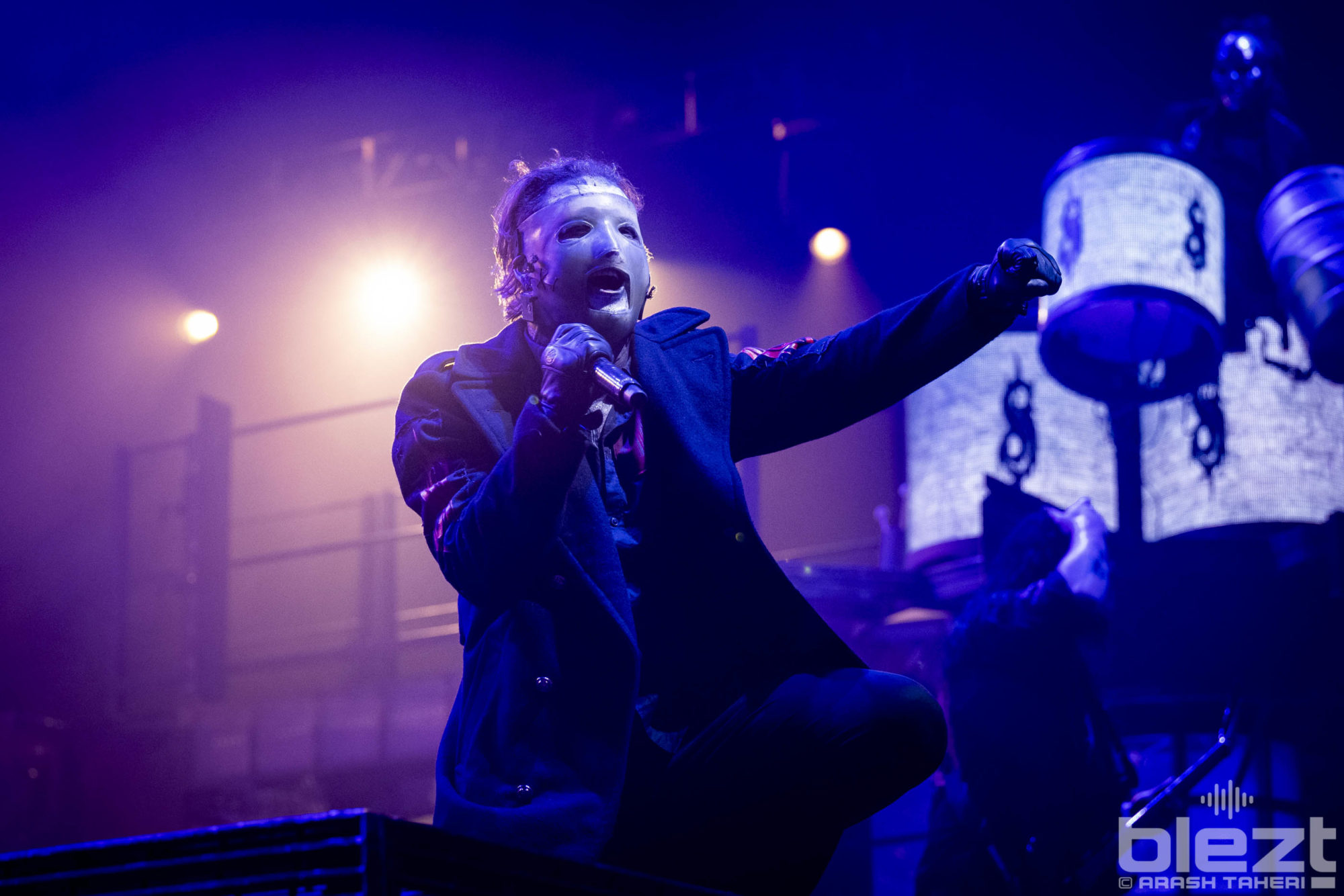 ---
Terje Dokken, fotograf
ÅRETS ALBUM
1. H.e.a.t. | «II»
2. Black Swan | «Shake the World»
3. Conception | «State of Deception»
4. Vanden Plas | «The Ghost Xperiment: Illumination»
5. Dirty Shirley | «Dirty Shirley»
6. Sara Bareilles | «Songs from the Little Voice»
7. Tokyo Motor Fist | «Lions»
8. AC/DC | «Power Up»
9. Lionville | «Magic Is Alive»
10. Vandenberg | «2020»
11. Deep Purple | «Whoosh!»
12. Kansas | «The Absence of Presence»
13. Plini | «Impulse Voices»
14. Armored Saint | «Punching the Sky»
15. Fates Warning | «Long Day Good Night»
ÅRETS LÅT
1. «We Are Gods» | H.e.a.t.
2. «Little Voice» | Sara Bareilles
3. «Big Disaster» | Black Swan
ÅRETS KONSERTOPPLEVELSER
1. Sons of Apollo @ Union Scene, Drammen | 2. mars
2. Testament @ Rockefeller, Oslo | 8. februar
3. Behemoth @ Telenor Arena, Oslo | 22. februar
ÅRETS MUSIKKBIOGRAFI
1. «Confess» | Rob Halford
2. «A Platinum Producer's Life in Music» | Ted Templeman
---
Boris Danielsen, fotograf
ÅRETS ALBUM
1. Unleash The Archers | «Abyss»
2. Ignea | «The Realms Of Fire And Death»
3. Nightwish | «Human :||: Nature»
4. Demons & Wizards | «III»
5. Larkin Poe | «Self Made Man»
6. Delain | «Apocalypse & Chill»
7. Beyond The Black | «Hørizons»
8. British Lion | «The Burning»
9. Katie Melua | «Album No. 8»
10. Bruce Springsteen | «Letter to You»
ÅRETS LÅT
1. «Jinnslammer» | Ignea
2. «Legacy» | Unleash The Archers
3. «Diabolic» | Demons & Wizards
ÅRETS KONSERTOPPLEVELSER
1. Sabaton + Apocalyptica + Amaranthe @ Oslo Spektrum | 16. januar
2. Steel Panther @ Sentrum Scene, Oslo | 24. januar
3. Monster Magnet @ Rockefeller, Oslo | 27. januar
ÅRETS MUSIKKBIOGRAFI
«Monsters of River & Rock» | Adrian Smith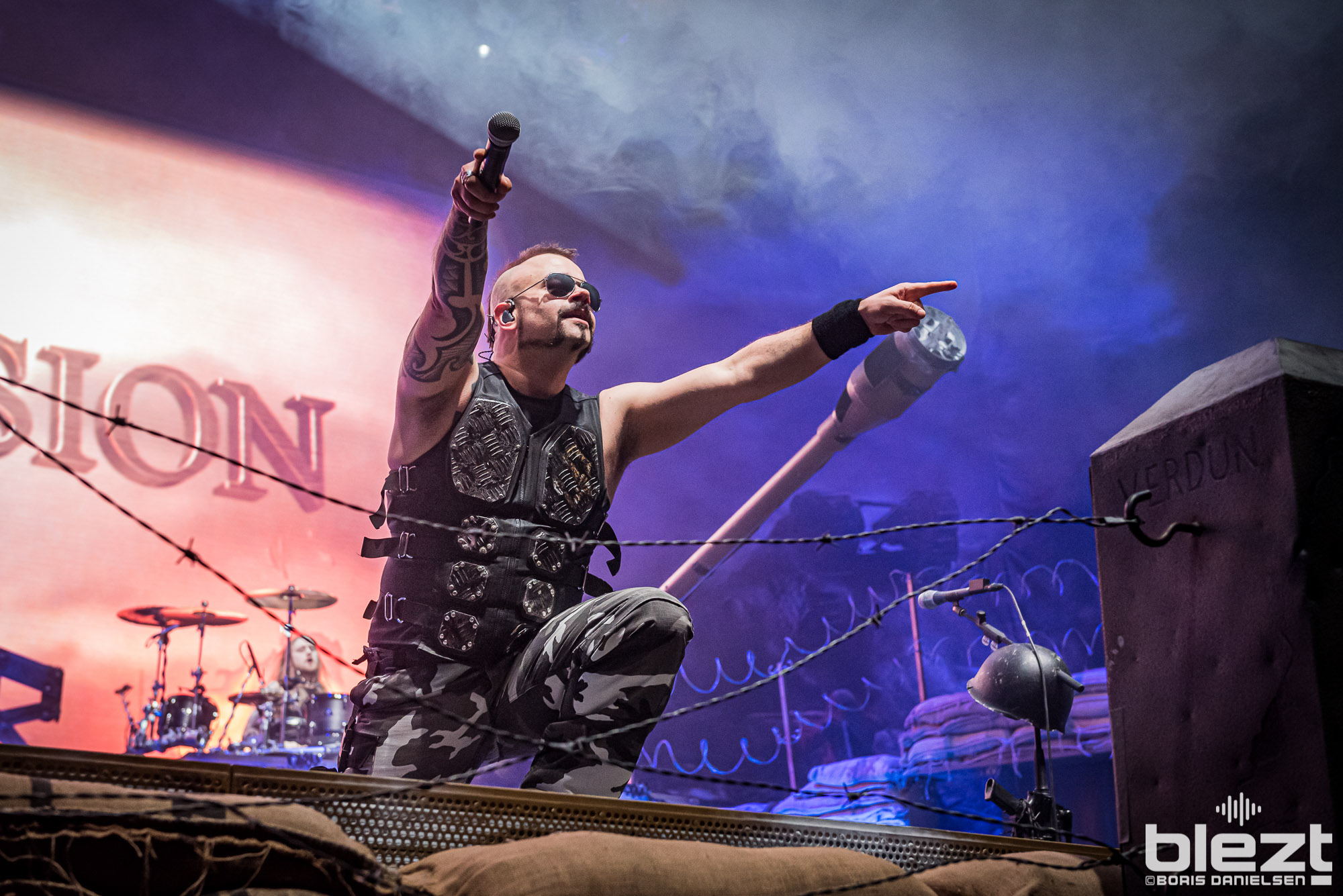 ---
Bjørnar Hagen, skribent
ÅRETS ALBUM
1. Black Curse | «Endless Wound»
2. Convocation | «Ashes Coalesce»
3. Skeletal Remains | «The Entombment of Chaos»
4. Necrot | «Mortal»
5. Engulfed | «Vengeance of the Fallen»
6. Akhlys | «Melinoë»
7. Necrobode | «Sob o Feitiço do Necrobode»
8. Vassafor | «To the Death»
9. Temple Nightside | «Pillars of Damnation»
10. Of Feather and Bone | «Sulfuric Disintegration»
11. Nexul | «Scythed Wings of Poisonous Decay»
12. Undergang | «Aldrig i livet»
13. Heretical Sect | «Rapturous Flesh Consumed»
14. Skáphe | «Skáphe³»
15. Void Rot | «Descending Pillars»
16. The Funeral Orchestra | «Negative Evocation Rites»
17. Atramentus | «Stygian»
18. Invocation | «Attunement to Death»
19. Antichrist Siege Machine | «Filth of the World»
20. Deadlight Sanctuary | «Thaumaturgical Rites of the Damned»
ÅRETS KONSERTOPPLEVELSER
1. The Funeral Orchestra @ Orgivm Satanicvm II | 3. januar
2. Mork @ Orgivm Satanicvm II | 3. januar
---
Per-Otto Oppi Christiansen, fotograf
ÅRETS ALBUM
1. The Good The Bad and The Zugly | «Algorithm & Blues»
2. Fontaines D.C. | «A Hero's Death»
3. Motorpsycho | «The All Is One»
4. Slift | «Ummon»
5. Bob Dylan | «Rough and Rowdy Ways»
6. Molchat Doma | «Monument»
7. Combos | «Steelo»
8. Jørund Vålandsmyr & Menigheten | «Hvite dager, mørke kvelder»
9. Blue Öyster Cult | «The Symbol Remains»
10. Holy Fuck | «Deleter»
ÅRETS LÅT
1. «I Don't Belong» | Fontaines D.C.
2. «Fake Nose» | The Good The Bad and The Zugly
3. «Sweet» | Porridge Radio
ÅRETS KONSERTOPPLEVELSER
1. Molchat Doma @ Blå, Oslo | 30. januar
2. Monster Magnet @ Rockefeller, Oslo | 27. januar
3. Ghlow @ Bylarm | 27. februar
ÅRETS MUSIKKFILM/-SERIE
«Helvete – historien om norsk black metal» | NRK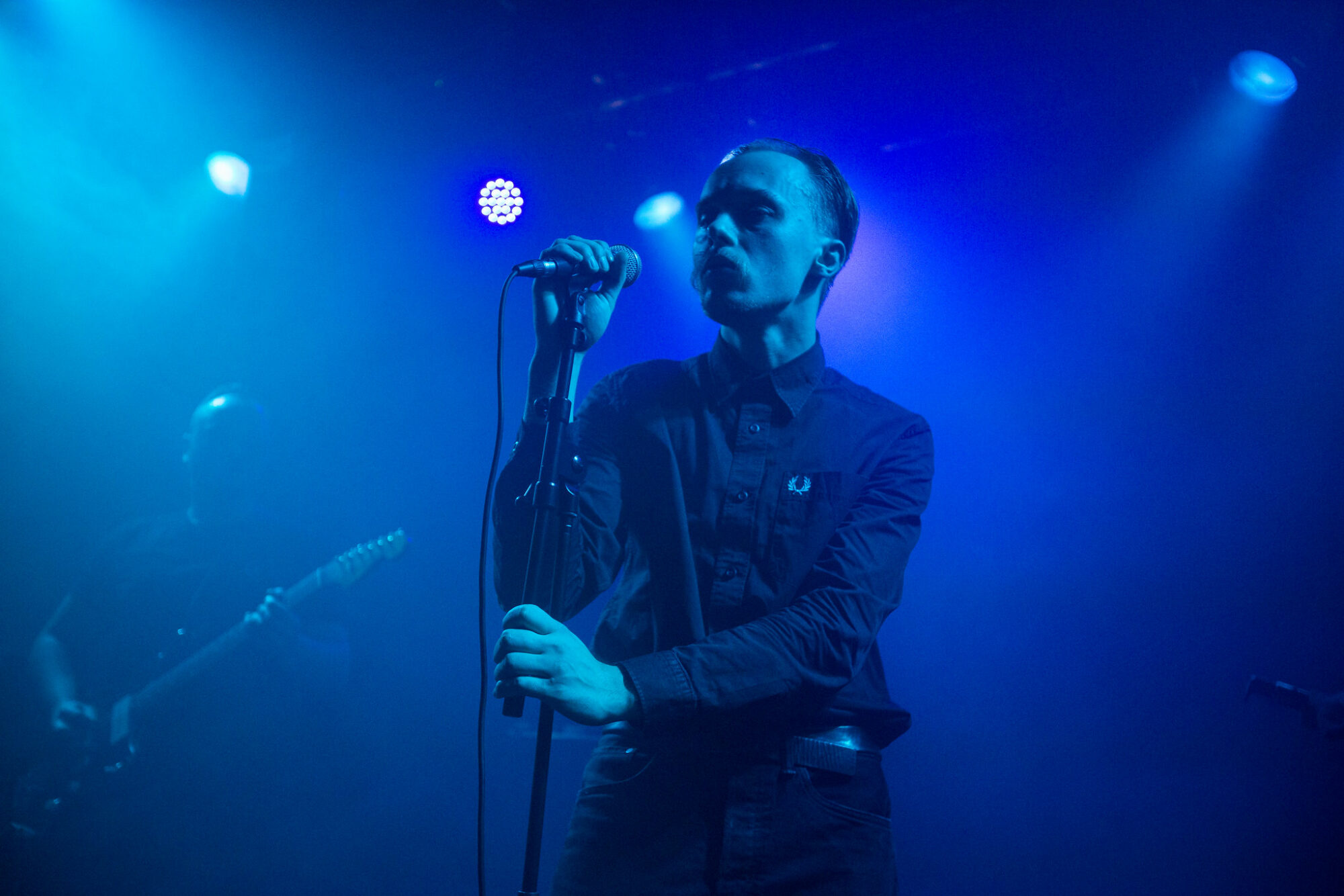 ---
Jørgen Freim, fotograf
ÅRETS ALBUM
1. Eisbrecher | «Schicksalsmelodien»
2. Warbringer | «Weapons of Tomorrow»
3. Nachblut | «Vanitas»
4. Testament | «Titans of Creation»
5. Marilyn Manson | «We Are Chaos»
6. Orbit Culture | «Nija»
7. Bring Me the Horizon | «Post Human: Survival Horror»
8. Die Kreatur | «Panoptikum»
9. Bleed Tomorrow | «Fracture»
10. Contracult Collective | «A Cult of Opposition»
ÅRETS LÅT
1. «Stars» | Einherjer
2. «WDYT» | Contracult Collective
3. «Underneath» | Another Days Armour
ÅRETS KONSERTOPPLEVELSER
1. Maidenheads @ Ovenpaa, Kopervik | 20. juni
2. Bombus @ Grottene, Folken, Stavanger | 3. februar
3. Rendezvous Point @ Brynerocken 2020 | 14. Sept
ÅRETS MUSIKKFILM/-SERIE
1. «Heimvegen» | Enslaved
2. «Helvete – historien om norsk black metal» | NRK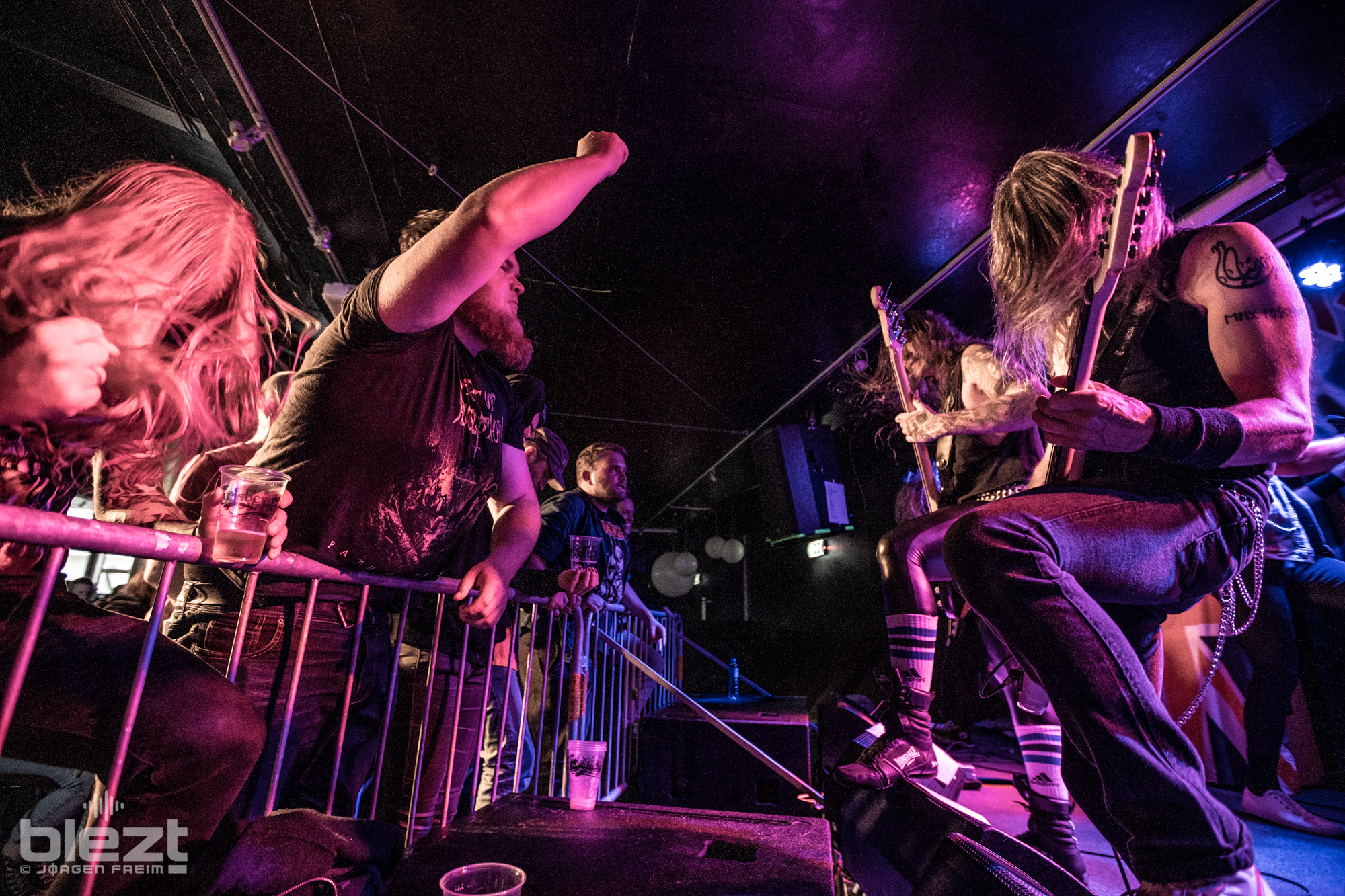 ---
Oddbjørn Steffensen, fotograf
ÅRETS ALBUM
1. Heathered Pearls | «Cast»
2. Jenny Hval | «The Practice of Love»
3. Sault | «Untitled (Black Is)»
4. Mary Lattimore | «Silver Ladders»
5. Busta Rhymes | «Extinction Level Event 2: The Wrath of God»