Nok et annerledes år har kommet til veis ende og vi tar et musikalsk tilbakeblikk på året som ligger bak oss. Året har vært preget av færre konserter enn normalt, men heldigvis har det kommet mye bra musikk ut av snart to år med laber turnévirksomhet. Ifølge vår redaksjon er det Nick Cave, Motorpsycho og Mastodon som stikker av med de gjeve pallplasseringene når vi kårer årets beste album.
Vi har satt sammen en liste over hva vi mener er de 15 beste skivene fra musikkåret 2021, basert på redaksjonens personlige vurderinger som du finner lenger ned på siden. Som vanlig har vi ganske så ulike oppfatninger av hva som er årets aller beste plate, men sammenlagt var det Nick Cave & Warren Ellis som stakk av med seieren for sitt album Carnage, tett etterfulgt av Motorpsycho, Mastodon og Gojira. 
2021 har vært et nesten like trist konsertår som fjoråret, men vi har likevel klart å trekke frem noen høydepunkter på våre individuelle lister, sammen med filmer, bøker og årets beste låter. 
Godt nytt musikkår!
---
Redaksjonens Topp 15
ÅRETS ALBUM
Robert Plant & Alison Krauss | Raise the Roof
Trivium | In the County of the Dragon
Billie Eilish | Happier Than Ever
The Dead Daisies | Holy Ground
Thåström | Dom som skiner
The War on Drugs | I Don't Live Here Anymore
---
Marianne Lauritzen, redaktør
ÅRETS ALBUM

Måneskin | Teatro D'ira: Vol. I
Billie Eilish | Happier Than Ever
Ed Sheeran | = (Equals)
Olivia Rodrigo | Sour
Robert Plant & Alison Krauss | Raise the Roof
Lana Del Rey | Chemtrails over the Country Club 
Thåström | Dom som skiner
Minor Majority | The Universe Would Have to Adjust
Volbeat | Servant of The Mind
ÅRETS LÅT
«Sorry» | Sondre Justad (feat. Musti)
«Nobody Loves You Like I Do» | Madrugada
«Taper» | Silent Skies
ÅRETS KONSERTOPPLEVELSE
Sivert Høyem @ Sentrum Scene, Oslo | 21. juni
Skambankt @ Salt, Oslo | 22. juli
Nightwish @ Oslo Spektrum | 14. november
ÅRETS MUSIKKFILM/-SERIE
«a-ha: The Movie»
«Kalvøyafestivalen – 50 år siden første riff»
ÅRETS MUSIKKBIOGRAFI
«Stories to Tell» | Richard Marx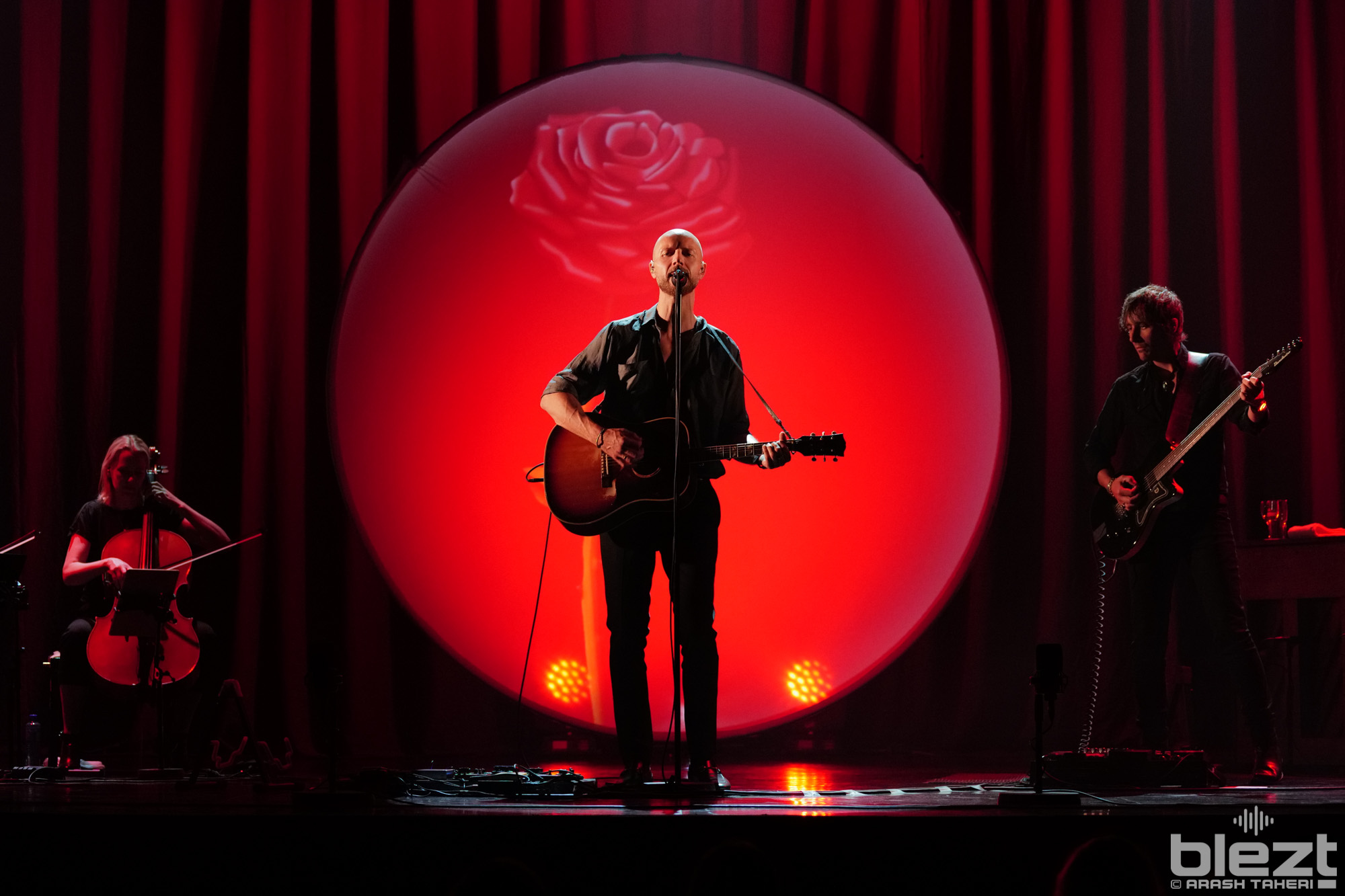 ---
Sverre Rokseth, skribent
ÅRETS ALBUM
U.D.O. | Game Over
Witherfall | Curse of Autumn
Hellbillies | Blå dag
Furze | Black Psych Tormentor
Darkthrone | Eternal Hails……
Terra Odium | Ne Plus Ultra
Manimal | Armageddon
At The Gates | The Nightmare of Being
Funeral | Praesentialis in Aeternum
Tusmørke | Nordisk krim
Iron Maiden | Senjutsu
ÅRETS LÅT
«Got the Devil by the Tail» | Hex A.D.
ÅRETS KONSERTOPPLEVELSE
Børge Olsen Band @ Bakgården, Sandvika | 31. juli
Hex A.D. @ Rock In, Oslo | 12. november
ÅRETS MUSIKKFILM/-SERIE
«Backstreet Girls – en farligere variant»
ÅRETS MUSIKKBIOGRAFI
«Lyd og ulyd i Drammenshallen» | Anders Palm
---
Dag Rossing, skribent
ÅRETS ALBUM
Southern Avenue | Be The Love You Want
James McMurtry | The Horses and the Hounds
Kerrs Pink | Presence of Life
Caligonaut | Magnified as Giants
Meer | Playing House
The Neal Morse Band | Innocence and Danger
Iron Maiden | Senjutsu
Transatlantic | The Absolute Universe
Alice Cooper | Detroit Stories
Big Big Train | Common Ground
Joe Bonamassa | Time Clocks
Steve Lukather | I Found the Sun Again
Gov't Mule | Heavy Load Blues
ÅRETS LÅT
«Shoshana Sleeping» | Jethro Tull
ÅRETS KONSERTOPPLEVELSE
Wobbler @ Salt, Oslo | 1. oktober
Orange Goblin @ John Dee, Oslo | 15. november
Van Der Graaf Generator @ Cosmopolite, Oslo | 29. oktober
---
Monica Holmen, skribent
ÅRETS ALBUM
Ulver | Scary Muzak
Year of No Light | Consolamentum
Nick Cave & The Bad Seeds | B-sides and Rarities (Part II)
Godspeed You! Black Emperor | G_d's Pee at State's End!
God is an Astronaut | Ghost Tapes #10
Amigo the Devil | Born Again
A Place to Bury Strangers | Hologram
James Welburn | Sleeper in the Void
Djevel | Tanker som rir natten
Hedvig Mollestad Trio | Ding Dong. You're Dead
Ola Kvernberg | Steamdome II: The Hypogean
Worriedabaoutsatan | Providence
Gvllow | Spiritwalker
Frank Carter and the Rattlesnakes | Sticky
Der Weg einer Freiheit | Noktvrn
ÅRETS LÅT
«Riptide» | MONO

«Réalgar» | Year of No Light

«The Lie» | Årabrot

«Englene som falt ned i min seng, skal jeg sette fri med brukne vinger og torneglorier» | Djevel

«Go Get a Tattoo» | Frank Carter and the Rattlesnakes (feat. Lynks)
ÅRETS KONSERTOPPLEVELSE
Motorpsycho @ Blitz, Oslo | November

Afsky @ Blå, Oslo | 2. desember

Stian Westerhus @ Blå, Oslo | 25. juni
---
Adrian Øien, skribent
ÅRETS ALBUM
CHVRCHES | Screen Violence
Mork | Katedralen
Deception | The Mire
Me and That Man | New Man, New Songs, Same Shit, Vol. 2
Harakiri for the Sky | Mære
Kat von D | Love Made Me Do It
The Brides of the Black Room | Blood and Fire
ÅRETS LÅT
«Götterdämmerung» | Zeal & Ardor
«Hunter's Moon» | Ghost
«Født til å herske» | Mork
«Isn't Everyone» | Nine Inch Nails & HEALTH
«To the Hellfire» | Lorna Shore
ÅRETS KONSERTOPPLEVELSE
Nightwish @ Oslo Spektrum | 14. november
Mayhem @ Kick Scene, Kristiansand | 30. november
Turmion Kätilöt @ Oslo Spektrum | 14. november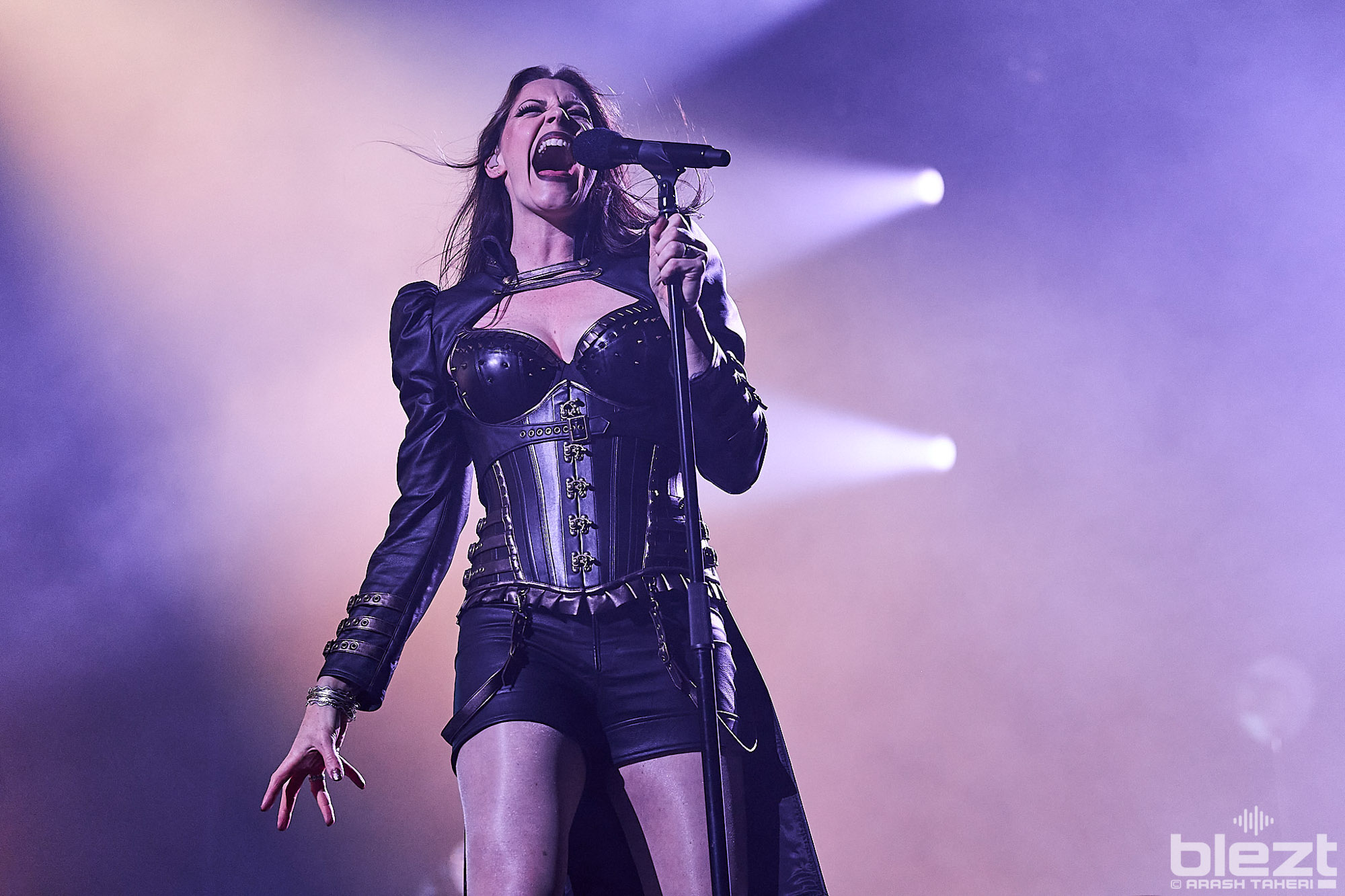 ---
Knut Egil Aure Nilsen, skribent
ÅRETS ALBUM
Trivium | In the Court of the Dragon
At The Gates | The Nightmare of Being
Vreid | Wild North West
Death by Unga Bunga | Heavy Male Insecurity
The War on Drugs | I Don't Live Here Anymore
Bullet For My Valentine | Bullet for My Valentine
Volbeat | Servant of The Mind
Bokassa | Molotov Rocktail
Spiritbox | Eternal Blue
ÅRETS LÅT
«Born for One Thing» | Gojira
«Teardrinker» | Mastodon
«Change» | The War on Drugs
«The Beatings Will Continue (Until Morale Improves)» | Exodus
«A Villain's Monologue» | Blood Command
ÅRETS KONSERTOPPLEVELSE
Oslo Ess @ Det gamle biblioteket, Oslo | 17. juni
ÅRETS MUSIKKFILM/-SERIE
«Biggie – I Got A Story To Tell»
---
Christopher Viland, skribent
ÅRETS ALBUM
Robert Plant & Alison Krauss | Raise the Roof
The Stranglers | Dark Matters
Mogwai | As the Love Continues
The War On Drugs | I Don't Live Here Anymore
Thulsa Doom | Endless Nameless
Teenage Fanclub | Endless Arcade
Paul Weller | Fat Pop Vol. 1
Thåström | Dom som skiner
ÅRETS KONSERTOPPLEVELSE
Motorpsycho @ Blitz, Oslo | November
Enslaved Big Band @ Union Scene, Drammen | 21. oktober
Jesus & Mary Chain @ Rockefeller, Oslo | 28. november
ÅRETS MUSIKKFILM/-SERIE
«The Beatles: Get Back»
«a-ha: The Movie»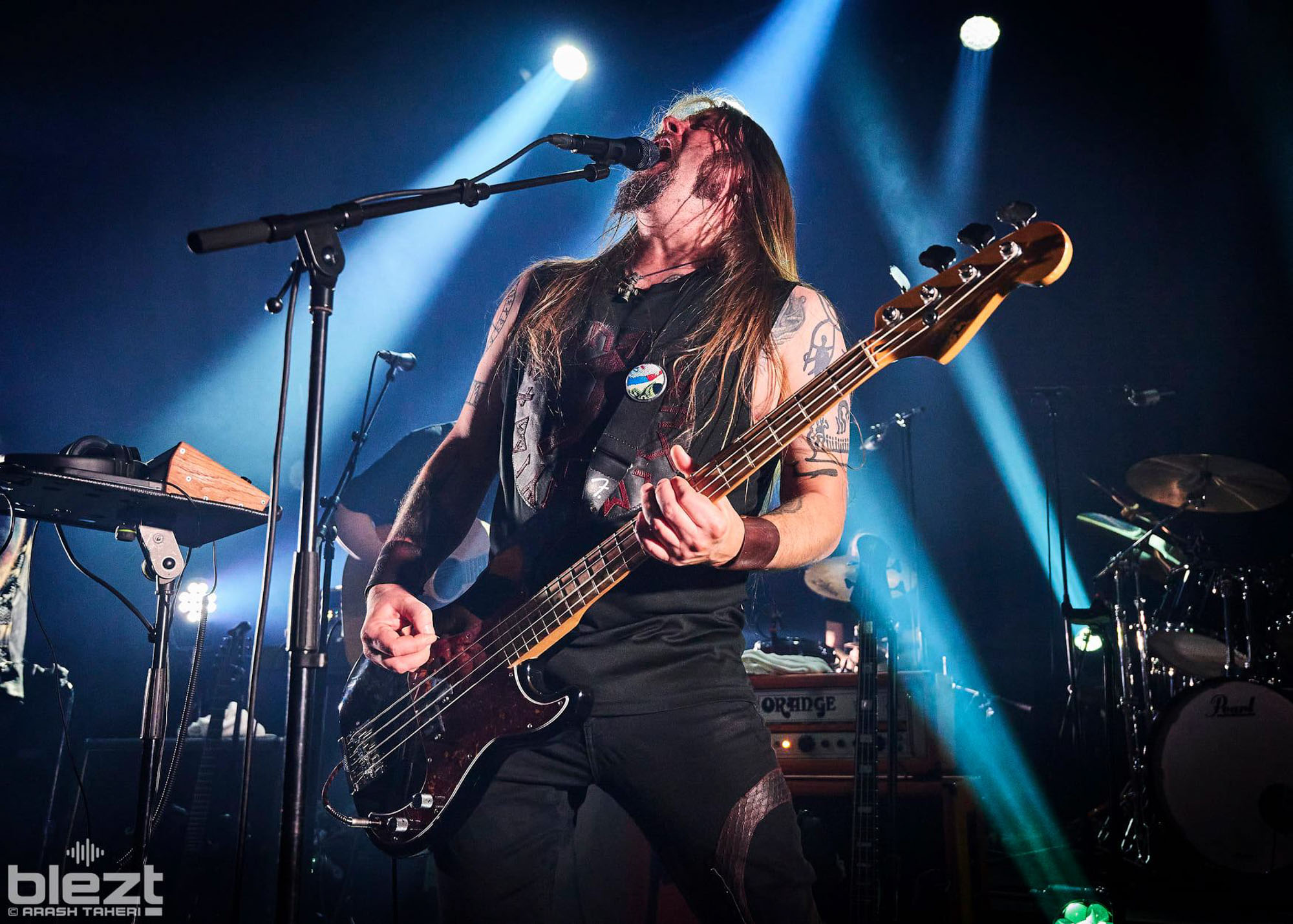 ---
Mathias Bergfjord, skribent
ÅRETS ALBUM
Silk Sonic | An Evening with Silk Sonic
Chavelle | Niratias
Every Time I Die | Radical
Trivium | In the County of the Dragon
John Mayer | Last Train Home
Robert Plant & Alison Krauss | Raise the Roof
Bo Burnham | Inside
Lil Simz | Sometimes I Might Be Introvert
ÅRETS LÅT
«Smoking out the Window» | Silk Sonic
«Peach» | Chavelle
«All Eyes on Me» | Bo Burnham
---
Terje Dokken, fotograf
ÅRETS ALBUM
Nestor | Kids in a Ghost Town
The Dead Daisies | Holy Ground
Memoria Avenue | Memoria Avenue
Smith & Kotzen | Smith & Kotzen
Robin McAuley | Standing on the Edge
The End Machine | Phase 2
Billy Gibbons | Hardware
Jakob Samuel | CoExist
ÅRETS LÅT
«1989» | Nestor
«On the Run» | Nestor
«Holy Ground» | The Dead Daisies
ÅRETS KONSERTOPPLEVELSE
Dumdum Boys @ Rockefeller, Oslo | 13. november
Djerv @ Parkteatret, Oslo | 23. oktober
Nightwish @ Oslo Spektrum | 14. november
ÅRETS MUSIKKFILM/-SERIE
«The Sparks Brothers»
«KISStory»
«Tina»
ÅRETS MUSIKKBIOGRAFI
«Lyd & Ulyd i Drammenshallen» | Anders Palm
«Rainbow in the Dark» | Ronnie James Dio
«Stories to Tell» | Richard Marx
---
Stein Johnsen, skribent
ÅRETS ALBUM
Ledfoot | Black Valley
Truls Haugen | The Haugen Archives
Billie Eilish | Happier Than Ever
The Pretty Reckless | Death by Rock and Roll
The Dead Daisies | Holy Ground
L.A. Guns | Checkred Past
Danko Jones | Power Trio
ÅRETS KONSERTOPPLEVELSE
Beste konsertopplevelser uten restriksjoner
Dumdum Boys @ Rockefeller, Oslo | 13. november
Suicide Bombers @ Martins, Lillestrøm | 16. oktober
Klovner i Kamp @ Sentrum Scene, Oslo | 12. november
Beste konsertopplevelser med restriksjoner (sitteplasser)
Oslo Ess @ Det gamle biblioteket, Oslo | 17. juni
Audrey Horne @ Sentrum Scene, Oslo | 25. juni
ÅRETS MUSIKKFILM/-SERIE
«Backstreet Girls – en farligere variant»
«The Beatles: Get Back»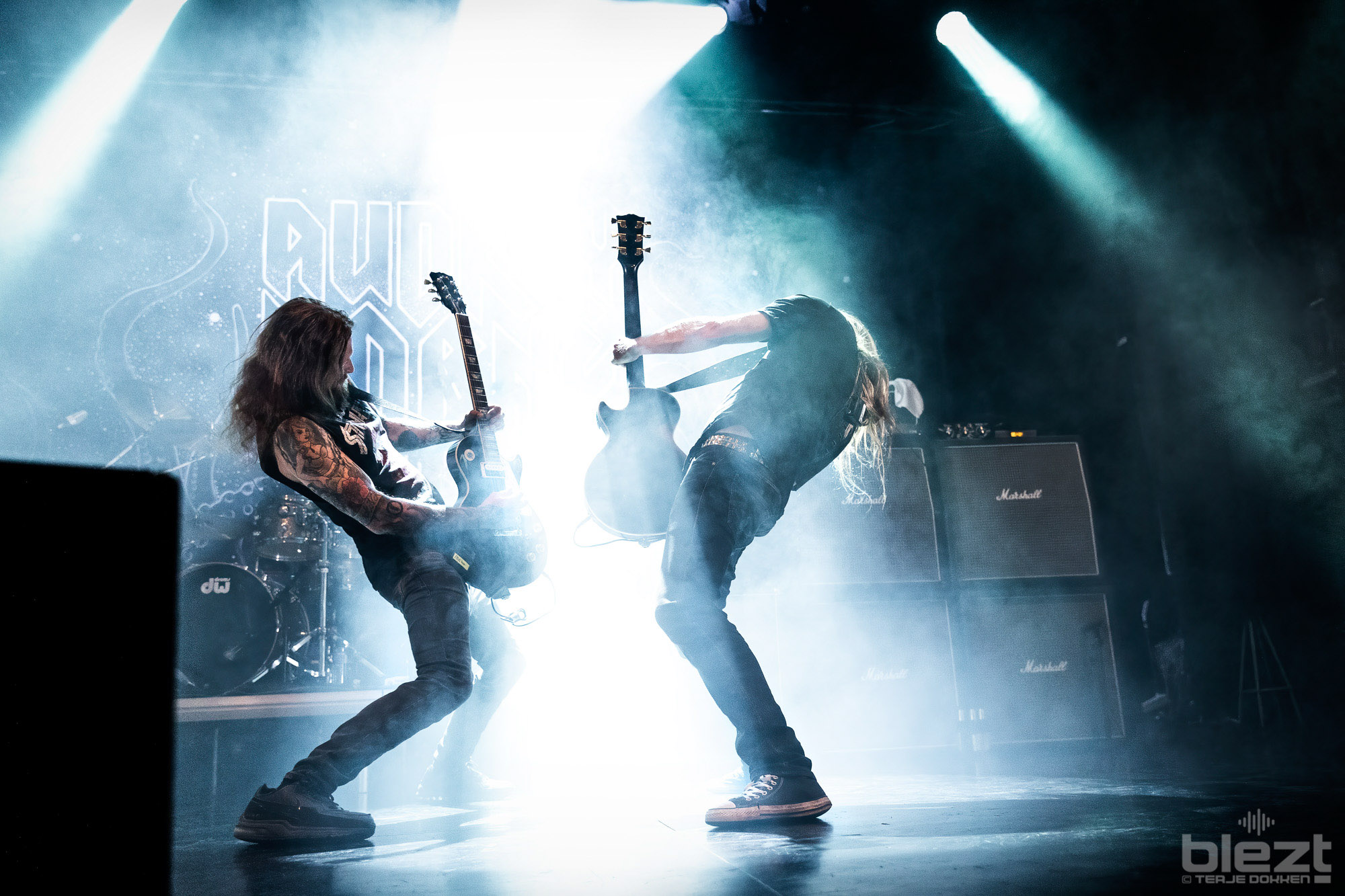 ---
Per-Otto Oppi Christiansen, fotograf
ÅRETS ALBUM
Amyl and The Sniffers | Comfort to Me
Arab Strap | As Days Get Dark
The Bronx | Bronx VI
Murder Maids | Knives Out
Sleaford Mods | Spare Ribs
Thåström | Dom som skiner
Viagra Boys | Welfare Jazz
Damon Alborn | The Nearer the Fountain, More Stream Flows
This Sect | Everything We Know Into a Black Hole
Shame | Drunk Tank Pink
Lüt | Mersmak
Idles | Crawler
Converge & Chelsea Wolfe | Bloodmoon: I
Royal Blood | Typoons
Monolord | Your Time to Shine
The Liminanas | De Pelicula
Monster Magnet | A Better Dystopia
ÅRETS LÅT
«The Overload» | Yard Act
«White Shadow» | The Bronx
«Isbergen» | Thåström
ÅRETS KONSERTOPPLEVELSE
Molchat Doma @ Blå, Oslo | 12. november
Motorpsycho @ Månefestivalen, Fredrikstad | 30. juli
Lüt @ Parkteatret, Oslo | 22. oktober
ÅRETS MUSIKKFILM/-SERIE
«Backstreet Girls – en farligere variant»
«Kalvøyafestivalen – 50 år siden første riff»
ÅRETS MUSIKKBIOGRAFI
«Bunnyman» | Will Sergeant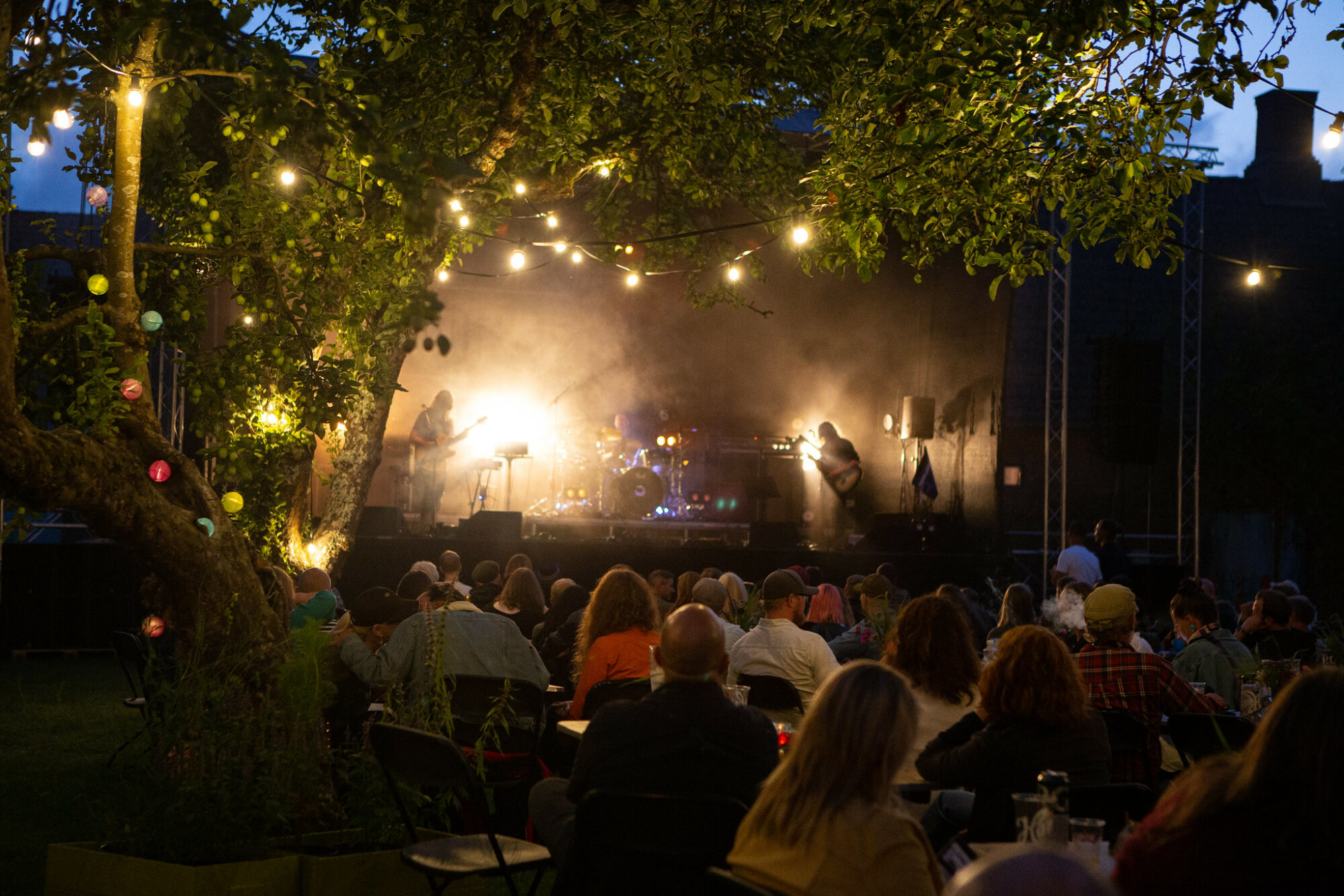 ---
Jørgen Freim, fotograf
ÅRETS ALBUM
Einherjer | North Star
Carcass | Torn Arteries
Emigrate | Persistence of Memory
ÅRETS LÅT
«Kelly's meat emporium» | Carcass
«Our World» | GusGus
«Lifetime | Swedish House Mafia (feat. Ty Dolla $ign & 070 Shake)
«Fires» | Ina Wroldsen
«One Ting» | Phibes
ÅRETS KONSERTOPPLEVELSE
Einherjer @ Festiviteten, Haugesund | 26. februar
Leprous @ Karmøygeddon Arctic | 30. oktober
Longfield & Super Skeleton @ Mini Karmøygeddon | 8. mai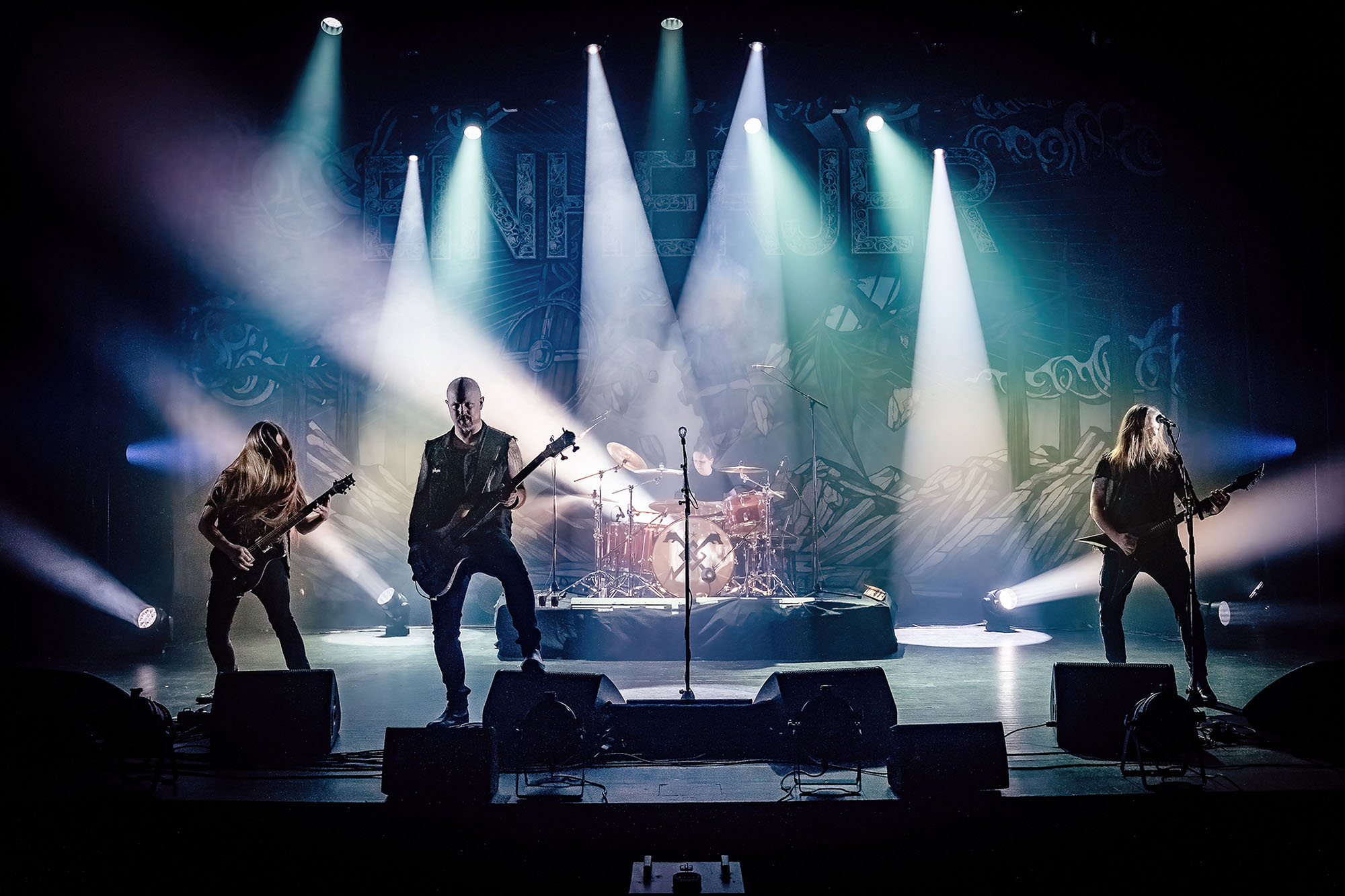 ---
Bjørnar Hagen, skribent
ÅRETS ALBUM
Qrixkuor | Poison Palinopsia
Malignant Altar | Realms of Exquisite Morbidity
Antichrist Siege Machine | Purifying Blade
Frozen Soul | Crypt of Ice
Charnel Altar | Abatement of the Sun
Grave Miasma | Abyss of Wrathful Deities
Fossilization | He Whose Name Was Long Forgotten
Altarage | Succumb
Concrete Winds | Nerve Butcherer
Diskord | Degenerations
Fuoco Fatuo | Obsidian Katabasis
Serpentrance | Akra Tapeinosis
ÅRETS KONSERTOPPLEVELSE
The Funeral Orchestra @ Kill-Town Death Fest | 4. september
Concrete Winds @ Kill-Town Death Fest | 3. september
Ghastly @ Kill-Town Death Fest | 3. september
Nekromantheon @ Hellbotn | 27. august