2022 har kommet til veis ende og vi tar et musikalsk tilbakeblikk på året som ligger bak oss. Ifølge vår redaksjon er det Rammstein, Ghost og Avatarium som stikker av med de gjeve pallplasseringene når vi kårer årets beste album.
Vi har satt sammen en liste over hva vi mener er de 15 beste skivene fra musikkåret 2022, basert på redaksjonens personlige vurderinger som du finner lenger ned på siden. Som vanlig har vi ganske så ulike oppfatninger av hva som er årets aller beste plate, men sammenlagt er det Rammstein som stikker av med seieren for sitt album Zeit, tett etterfulgt av Ghosts Impera. 
2022 har heldigvis bydd på flere konsertopplevelser enn de to foregående årene. Vi har trukket frem noen høydepunkter på våre individuelle lister, sammen med filmer, bøker og årets beste låter. 
Godt nytt musikkår!
---
Redaksjonens Topp 15
ÅRETS ALBUM
Avatarium | Death, Where Is Your Sting
Evergrey | A Heartless Portrait (The Orphean Testament)
Kampfar | Til klovers takt
Honningbarna | Animorphs
Motorpsycho | Ancient Astronauts
Candlemass | Sweet Evil Sun
Aurora | The Gods We Can Touch
Megadeth | The Sick, the Dying… and the Dead!
---
Marianne Lauritzen, redaktør
ÅRETS ALBUM

Karpe | Omar Sheriff
Evergrey | A Heartless Portrait (The Orphean Testament)
Richard Marx | Songwriter
Eddie Vedder | Earthling
Aurora | The Gods We Can Touch
a-ha | True North
Sondre Justad | En anna mæ
Chris Holsten | Bak en fasade
Harry Styles | Harry's House
Taylor Swift | Midnights
Maraton | Unseen Color
Oak | The Quiet Rebellion of Compromise
Placebo | Never Let Me Go
Avatarium | Death, Where Is Your Sting
ÅRETS LÅT
«PAF.no» | Karpe
ÅRETS KONSERTOPPLEVELSE
Richard Marx @ Amager Bio, København | 8. september
Måneskin @ Slottsfjell, Tønsberg | 14. juli
Nick Cave & The Bad Seeds @ Øyafestivalen, Oslo | 11. august
ÅRETS MUSIKKFILM/-SERIE
«Elvis»
«I Wanna Dance with Somebody»
«The Playlist»
«Pam & Tommy»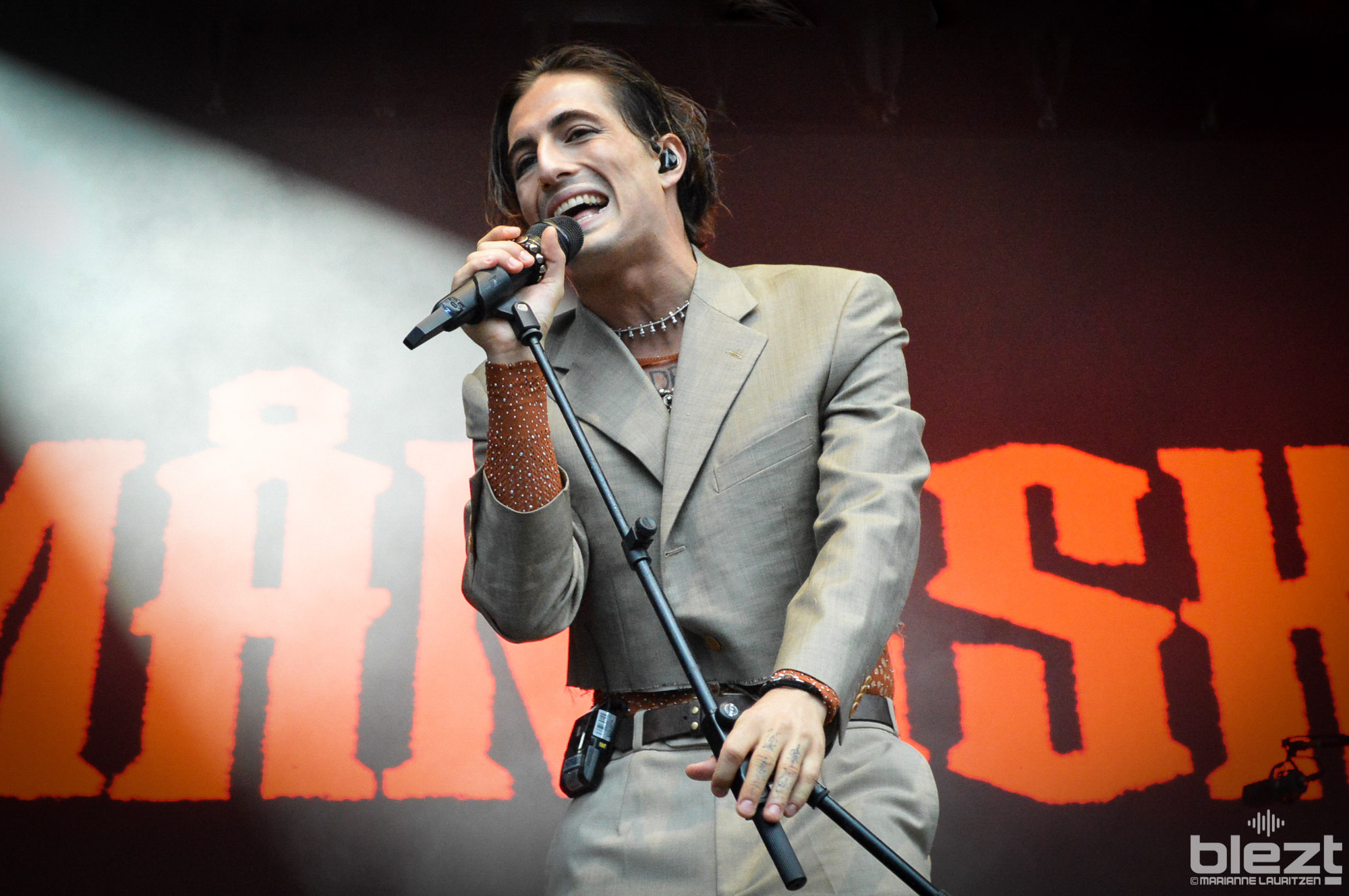 ---
Arash Taheri, fotograf
ÅRETS ALBUM
Kampfar | Til klovers takt
From the Vastland | Taurvi
Abbath | Dread Reaver
Meshuggah | Immutable
Kreator | Hate Über Alles
Russian Circles | Gnosis
Voivod | Synchro Anarchy
ÅRETS LÅT
«Fall into the Fire» | Sahg
ÅRETS KONSERTOPPLEVELSE
Emperor @ Beyond the Gates, Bergen | 5. august
Mayhem @ Beyond the Gates, Bergen | 5. august
Abbath @ Tons of Rock, Oslo | 25. juni
ÅRETS MUSIKKFILM/-SERIE
«Cradle of Filth – Dusk and Her Embrace live stream»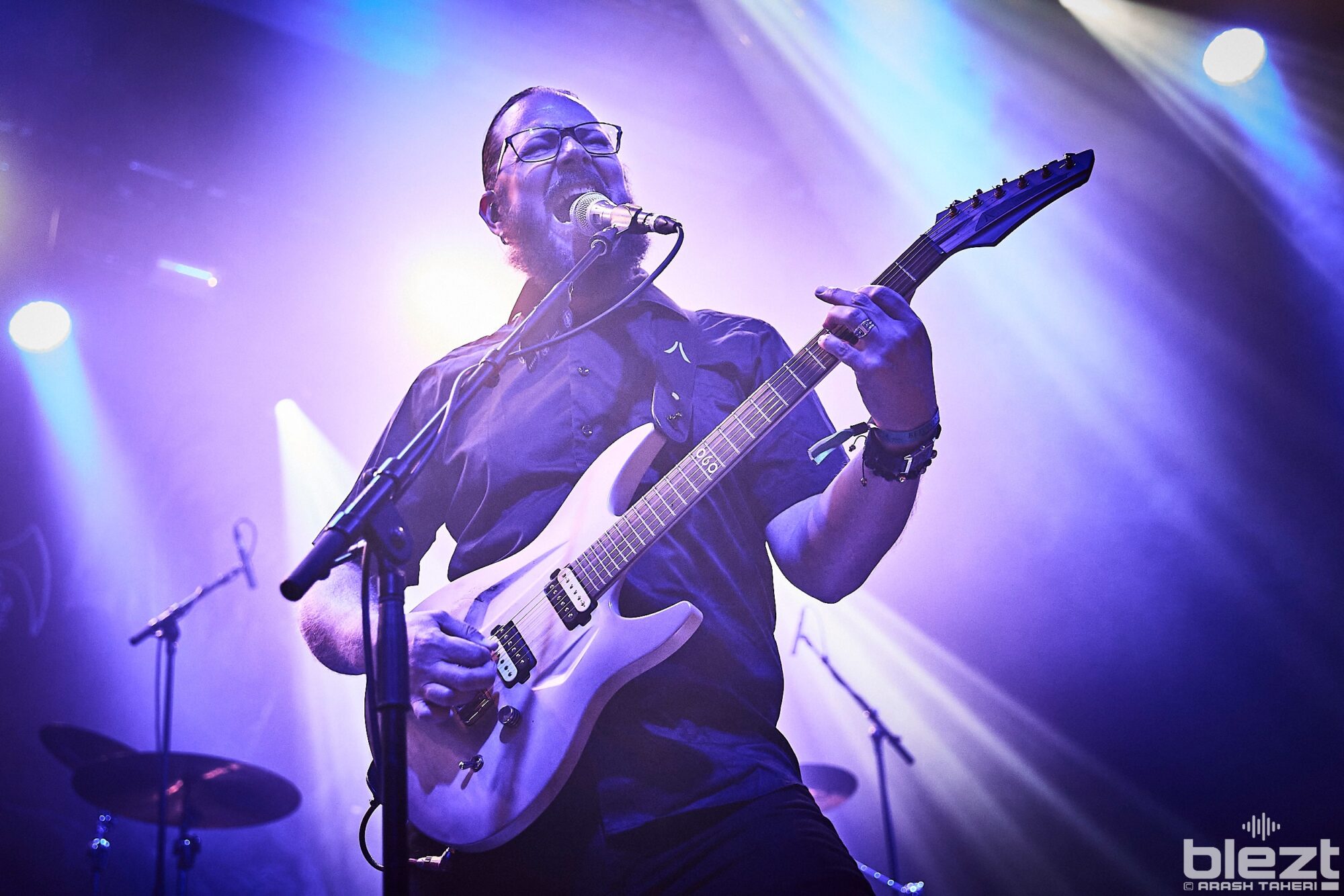 ---
Sverre Rokseth, skribent
ÅRETS ALBUM
Michael Romeo | War of the Worlds, Pt. 2
Darkthrone | Astral Fortress
Candlemass | Sweet Evil Sun
Sigh | Shiki
Evil Invaders | Shattering Reflection
Deathhammer | Electric Warfare
Mike Campbell & The Dirty Knobs | External Combustion
John Norum | Gone to stay
In Aphelion | Moribund
Black Debbath | Age of Kørka
Kardang | We Ain't Dead Yet
Megadeth | The Sick, the Dying… and the Dead!
Under the Oak | Rattus Norvegicus
Abbath | Dread Reaver
The Cruel Intentions | Venomous Anonymous
Skid Row | The Gang's All Here
Eric Wagner | In the Lonely Light of Mourning
Enuff Z'Nuff | Finer Than Sin
ÅRETS LÅT
«We'll Be Back» | Megadeth
ÅRETS KONSERTOPPLEVELSE
Iron Maiden @ Ullevi Stadium, Gøteborg | 22. juli
Mercyful Fate @ Beyond the Gates, Bergen | 6. august
Candlemass @ Beyond the Gates, Bergen | 6. august
Sodom @ Beyond the gates, Bergen | 4. august
Hex A.D. @ Spetakkelfestivalen, Larvik | 30. september
ÅRETS MUSIKKFILM/-SERIE
«Hård rock på export»
---
Dag Rossing, skribent
ÅRETS ALBUM
Joe Lynn Turner | Belly of the Beast
Jonas Lindberg | Miles From Nowhere
David Longdon | Door One
Adventure | Tales of Belle 1 & 2
Avatarium | Death, Where Is Your Sting
Elder | Innate Passage
Ann Wilson | Fierce Bliss
Orango | Mohican
Tony Martin | Thorns
Big Big Train | Welcome to the Planet
Scorpions | Rock Believer
Threshold | Dividing Lines
Motorpsycho | Ancient Astronauts
John Norum | Gone to Stay
ÅRETS KONSERTOPPLEVELSE
Gov't Mule @ Rockefeller, Oslo | 17. juli
Gov't Mule @ Batschkapp, Frankfurt | 20. juli
The Chronicles of Father Robin @ Kafé Hærverk, Oslo | 13. desember
The Chronicles of Father Robin @ Haugaland Prog & Rockfestival, Haugesund | 5. november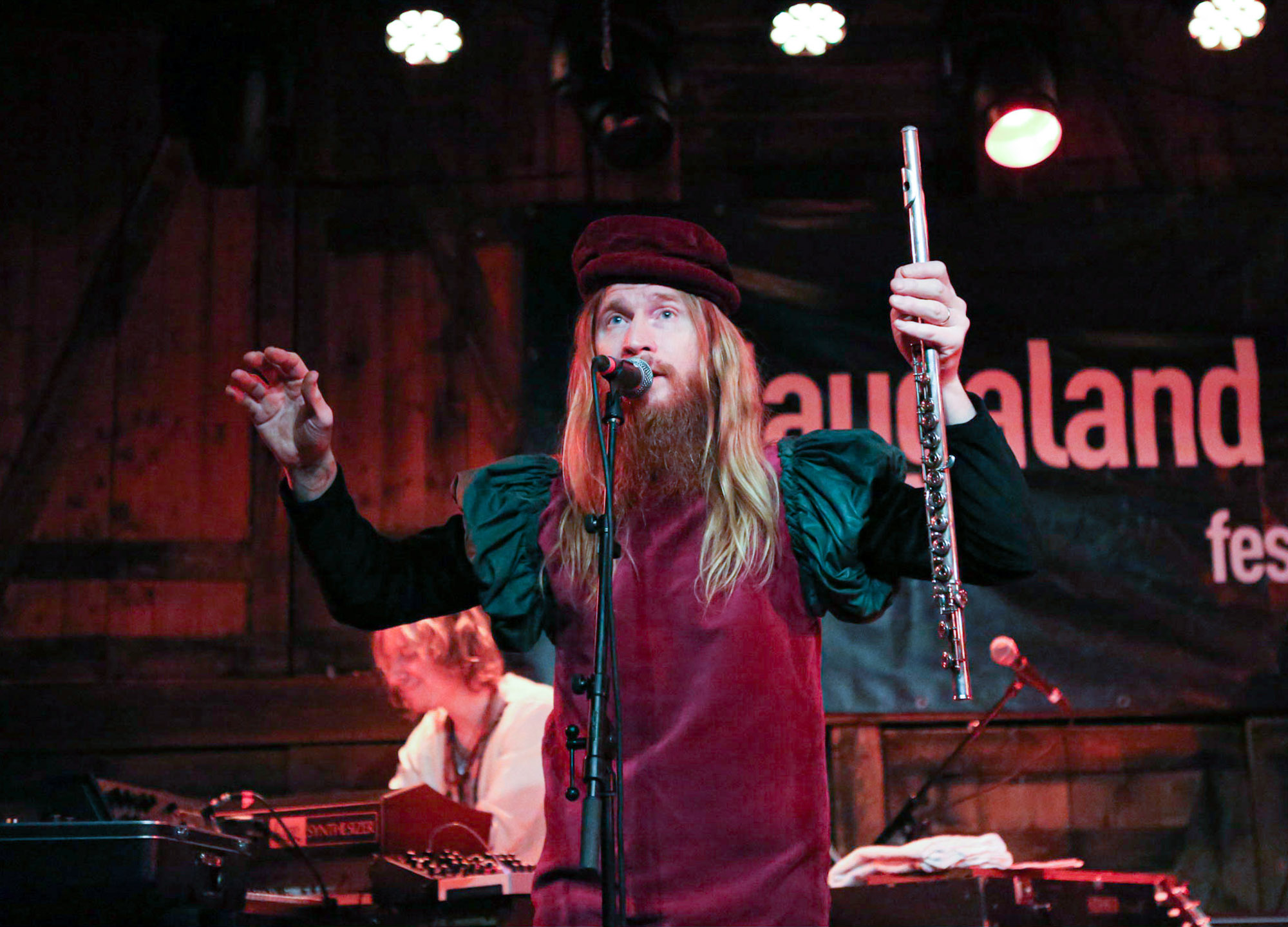 ---
Monica Holmen, skribent
ÅRETS ALBUM
Röyksopp | Profound Mysteries I–III

Hällas | Isle of Wisdom

Nick Cave | Seven Psalms

Rival Consoles | Now Is

Djevel | Naa skrider natten sort

Rammstein | Zeit

Satyricon | Satyricon & Munch

Cat Barbieri | Spirit Exit

A Place To Bury Strangers | See Through You

Afsky | I stilhed

First Aid Kit | Palomino

Kampfar | Til klovers takt

ÅRETS LÅT
«This Time, This Place…» | Röyksopp feat. Beki Mari
ÅRETS KONSERTOPPLEVELSE
Nick Cave & The Bad Seeds @ Øyafestivalen, Oslo | 11. august
Wardruna @ Grieghallen, Bergen | 1. mai
Hällas @ Parkteatret, Oslo | 4. november
Einstürzende Neubauten @ Sentrum Scene, Oslo (Ultimafestivalen) | 16. september
Stian Westerhus @ Blå, Oslo | 18. juni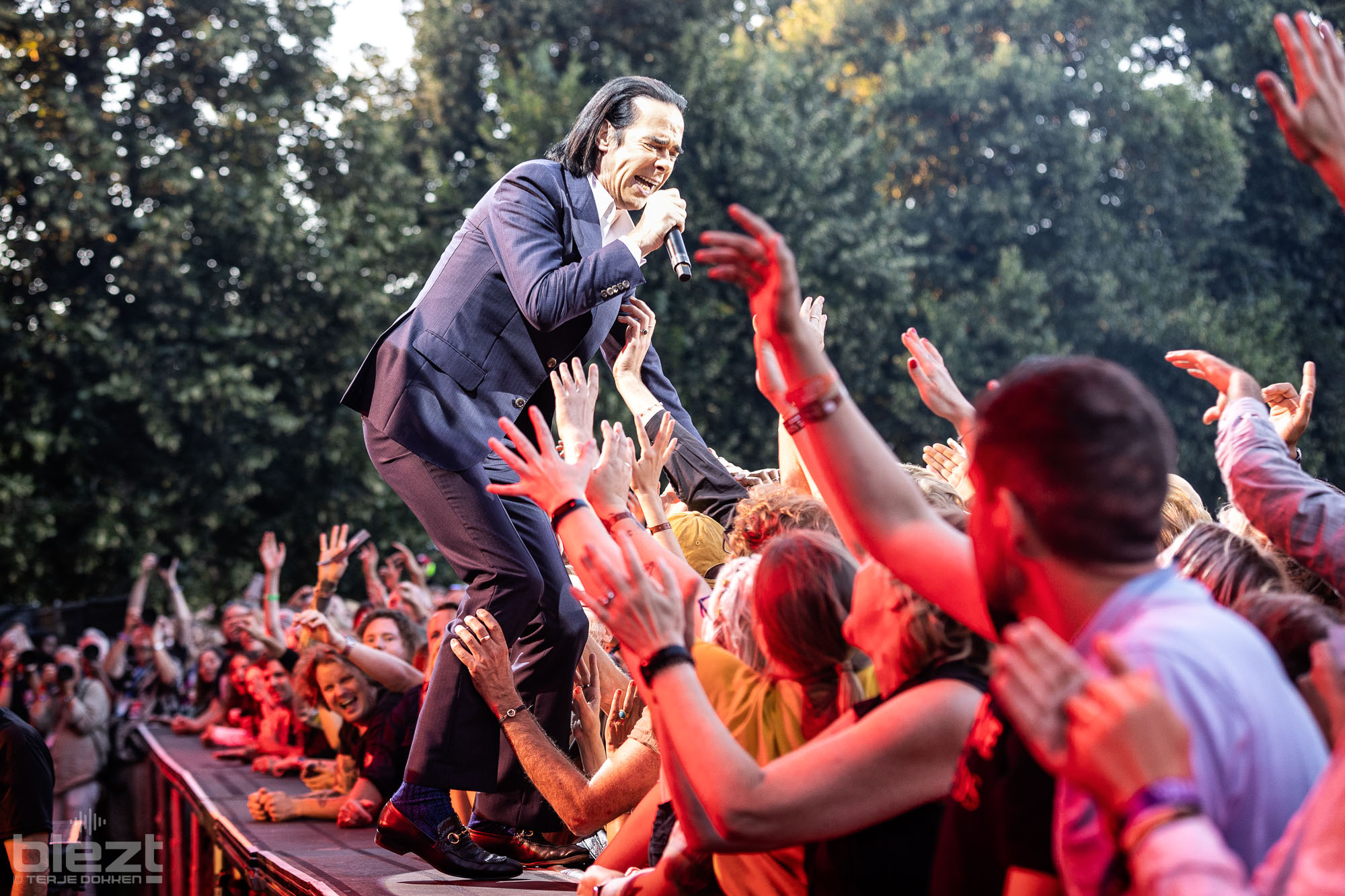 ---
Adrian Øien, skribent
ÅRETS ALBUM
Lorna Shore | Pain Remains
Rammstein | Zeit
Kampfar | Til klovers takt
Magna Carta Cartel | The Dying Option
Kardashev | Liminal Rite
The Halo Effect | Days of the Lost
Gaerea | Mirage
Kreator | Hate Über Alles
ÅRETS LÅT
«Pain Remains Part III: In a Sea of Fire» | Lorna Shore
«Angst» | Rammstein
«Spillways» | Ghost
ÅRETS KONSERTOPPLEVELSE
Rammstein @ Bjerke Travbane, Oslo | 24. juli
Ghost @ Oslo Spektrum | 30. april
Behemoth @ Sentrum Scene, Oslo | 6. november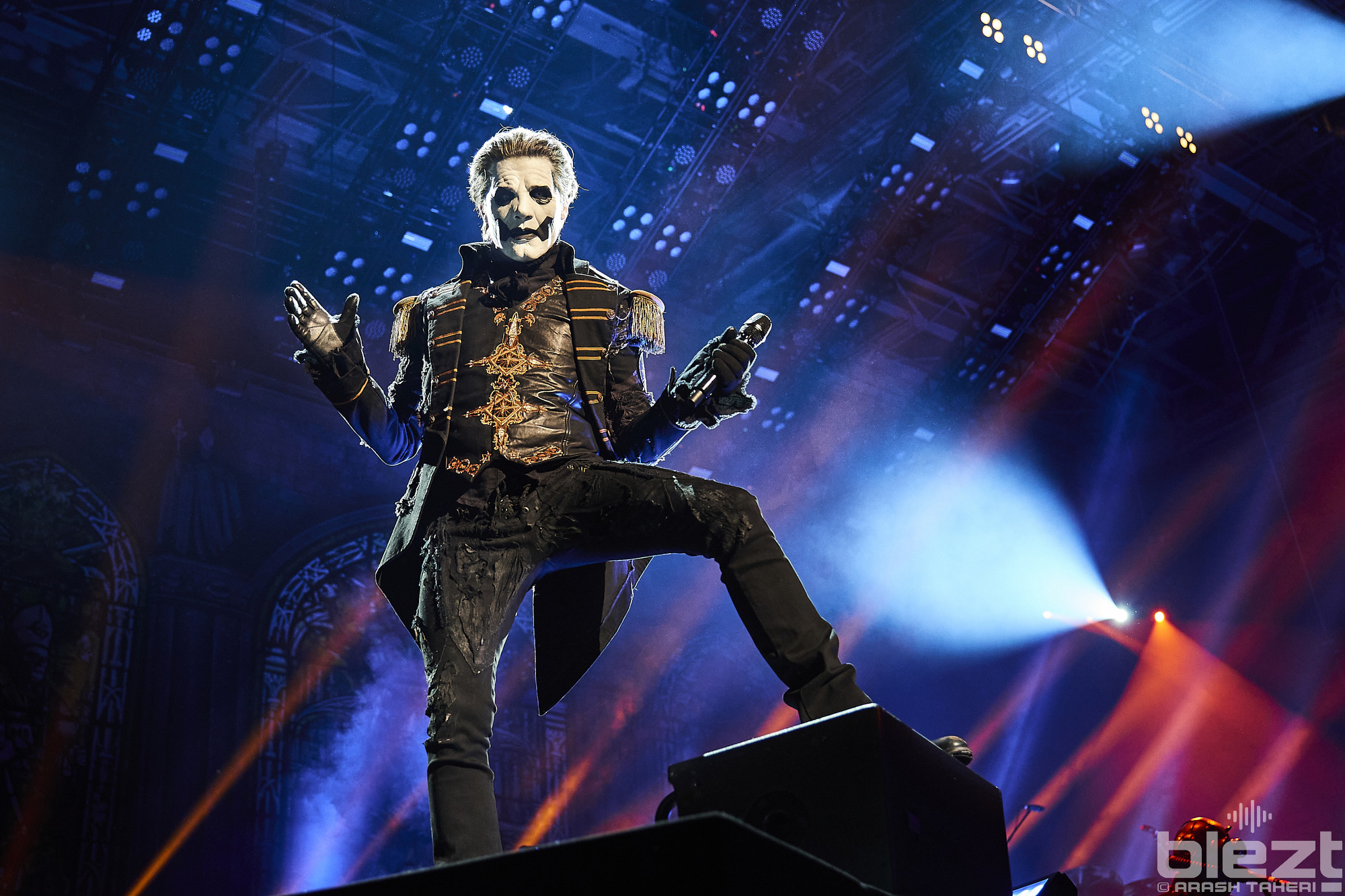 ---
Knut Egil Aure Nilsen, skribent
ÅRETS ALBUM
Honningbarna | Animorphs
Rammstein | Zeit
Brenn. | Vandrer på solskinn
Djevel | Naa skrider natten sort
Black Debbath | Age of Kørka
Slipknot | The End, So Far
Father John Misty | Chloe & the Next 20th Century
Ozzy Osbourne | Patient Number 9
Blood Command | Praise Armageddonism
Karpe | Omar Sheriff
Behemoth | Opvs Contra Natvram
Maktkamp | I Affekt
Devil Master | Ecstasies of Never Ending Night
Megadeth | The Sick, the Dying…and the Dead!
Arch Enemy | Deceivers
Monster Truck | Warriors
The Dogs | El Verdugo
ÅRETS LÅT
«Nuns, Guns & Cowboys» | Blood Command
ÅRETS KONSERTOPPLEVELSE
Gojra @ Oslo Spektrum | 17. juli
Kvelertak @ Sentrum Scene, Oslo | 27. mai
Rammstein @ Bjerke Travbane, Oslo | 24. juli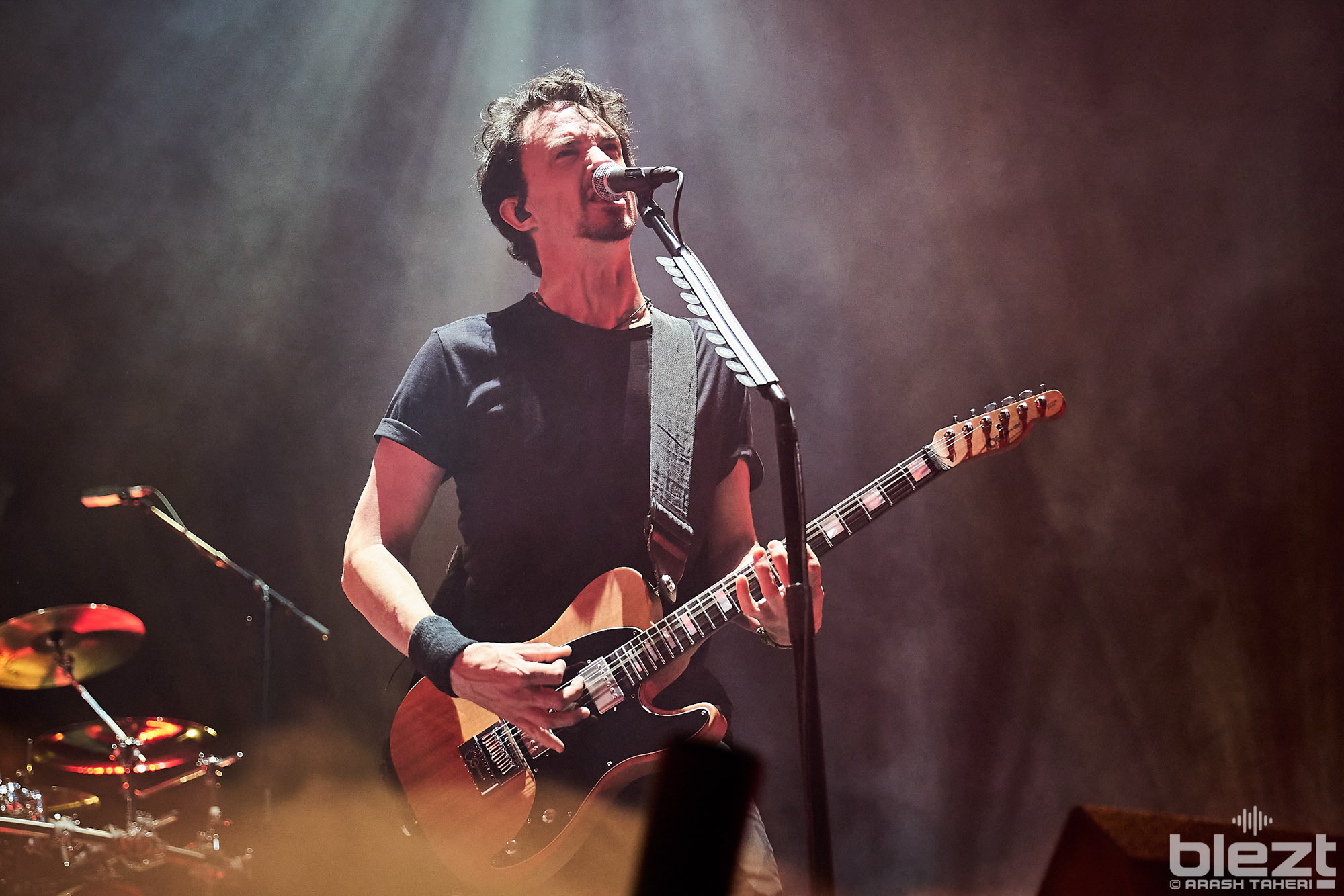 ---
Christopher Viland, skribent
ÅRETS ALBUM
The Sadies | Colder Streams

deLillos | Evige dager

I Was A King | Follow Me Home

Elvis Costello and the Imposters | The Boy Named If 

The Smile | A Light for Attracting Attention

Dungen | En är för mycket och tusen aldrig nog

Spiritulized | Everything Was Beautiful

Motorpcycho | Ancient Astronauts

The Afghan Whigs | How Do You Burn?
Daniel Romanos Outfit | La Luna

Neil Young | Toast

ÅRETS LÅT
«She Still Leads Me On» | Suede
ÅRETS KONSERTOPPLEVELSE
Iggy Pop @ Oslo konserthus | 8. juni
Einstürzende Neubauten @ Sentrum Scene, Oslo (Ultimafestivalen) | 16. september
The Smile @ Sentrum Scene, Oslo | 24. mai
ÅRETS MUSIKKFILM/-SERIE 
«Pistol»
«Pam & Tommy»

«The Playlist»
---
Mathias Bergfjord, skribent
ÅRETS ALBUM
Honningbarna | Animorphs
Aurora | Gods We Can Touch
Rammstein | Zeit
Kendrick Lamar | Mr. Morale & The Big Steppers
Porcupine Tree | Closure/Continuation
The Mars Volta | The Mars Volta
Hjerteslag | Tyvens dagbok
Jack White | Entering Heaven Alive
The Smile | A Light for Attracting Attention
Tom Cardy | Big Dumb Idiot
Sondre Lerche | Avatars of Love
Spoon | Lucifer on the Sofa
Big Thief | Dragon New Warm Mountain I Believe In You
ÅRETS LÅT
«N95» | Kendrick Lamar
ÅRETS KONSERTOPPLEVELSE
Honningbarna @ Kvarteret, Bergen | 23. september
Sondre Lerche @ Kulturhuset i Bergen | 19. november
Rammstein @ Bjerke Travbane, Oslo | 24. juli
---
Terje Dokken, fotograf
ÅRETS ALBUM
Dan Reed Network | Let's Hear It for the King
The Dead Daisies | Radiance
Rammstein | Zeit
Evergrey | A Heartless Portrait (The Orphean Testament)
Lalu | Paint the Sky
Generation Radio | Generation Radio
H.e.a.t. | Force Majeure
The Cult | Under the Midnight Sun
Porcupine Tree | Closure/Continuation
Steve Vai | Inviolate
Queensrÿche | Digital Noise
Michael Romeo | War of the Worlds, Pt. 2
Tears for Fears | Tipping Point
Lionville | So Close to Heaven
Treat | The Endgame
ÅRETS LÅT
«Why Are You Calling Me Now» | Generation Radio
ÅRETS KONSERTOPPLEVELSE
Rammstein @ Bjerke Travbane, Oslo | 24. juli

(+ Ullevi Stadium, Göteborg)

Night Ranger @ Sweden Rock Festival | 11. juni
ÅRETS MUSIKKFILM/-SERIE
«Dio: Dreamers Never Die»
«Randy Rhoads: Reflections of a Guitar Icon»
«This is GWAR

«
ÅRETS MUSIKKBIOGRAFI
«The Lives of Brian» | Brian Johnson
«Bet My Soul on Rock 'n' Roll» | Jean Beauvoir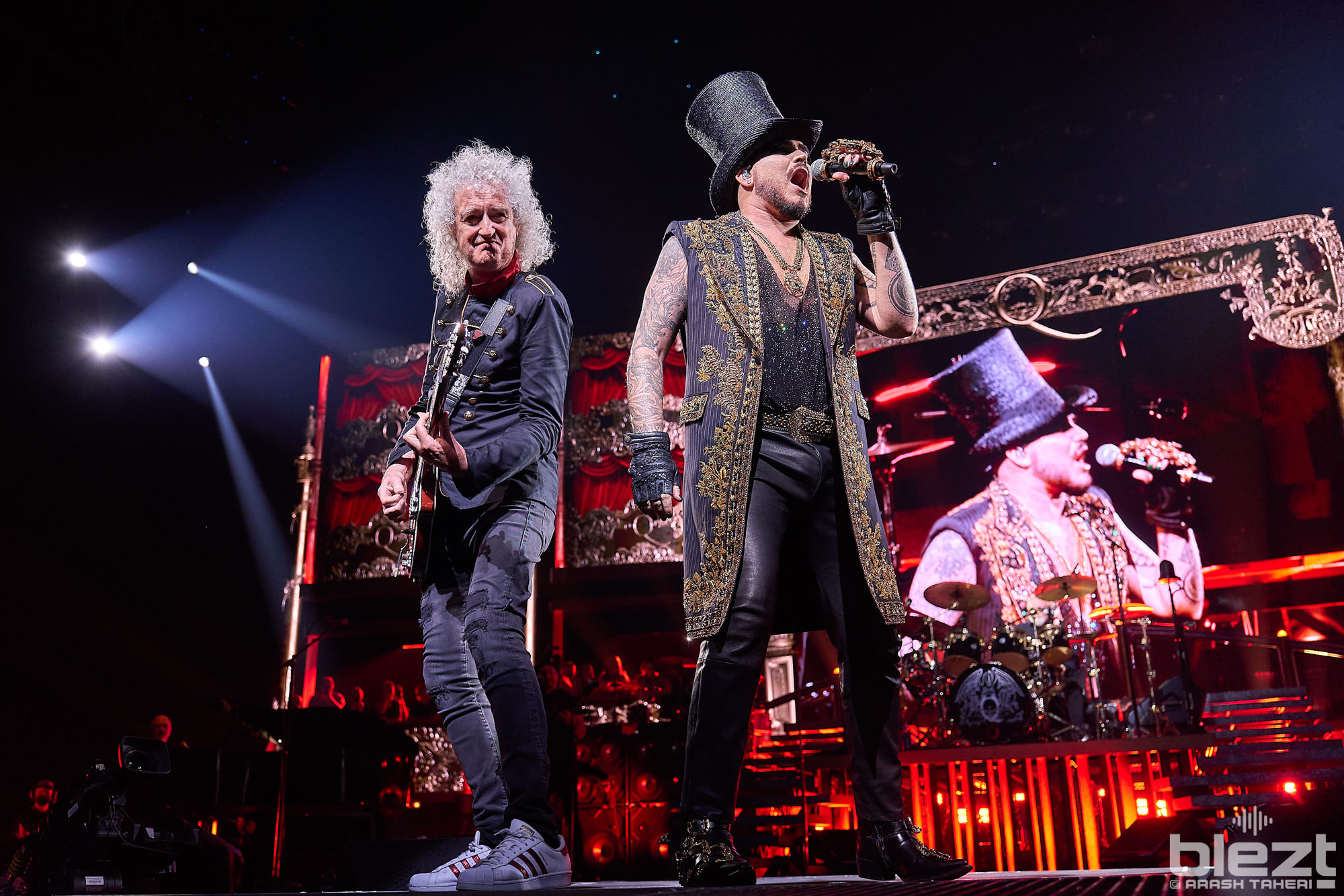 ---
Boris Danielsen, fotograf
ÅRETS ALBUM
Avatarium | Death, Where Is Your Sting
Arch Enemy | Deceivers
Machine Head | Øf Kingdom and Crøwn
Rammstein | Zeit
Visions of Atlantis | Pirates
Shinedown | Planet Zero
The Halo Effect | Days of the Lost
Amorphis | Halo
ÅRETS LÅT
«Death, Where Is Your Sting» | Avatarium
ÅRETS KONSERTOPPLEVELSE
Iron Maiden @ La Defense Arena, Paris | 26. juni
Halestorm @ Sentrum Scene, Oslo | 5. november
Beyond The Black @ Sentrum Scene, Oslo | 13. november
---
Jørgen Freim, fotograf
ÅRETS ALBUM
Northlane | Obsidian
Nestor | Kids in a Ghost Town
Port Noir | Cuts
Leftfield | This Is What We Do
Einherjer | Norse Dangerous (Live… From the Land of the Legends)
Highasakite | Mother
Evergrey | A Heartless Portrait (The Orphean Testament)
Chris Holsten | Bak en fasade
Gothminister | Pandemonium
ÅRETS LÅT
«Bad Life» | Sigrid & Bring Me The Horizon

«In Silence» | Hel:sløwed feat. That Girl

«Commotion» | Vintage Culture feat Maxi Jazz
ÅRETS KONSERTOPPLEVELSE
Lucifers Child @ Karmøygeddon, Kopervik | 6. mai

Judas Priest @ DNB Arena, Stavanger | 14. juni

Jinjer @ Tons of Rock, Oslo | 24. juni
ÅRETS MUSIKKFILM/-SERIE
«The Playlist»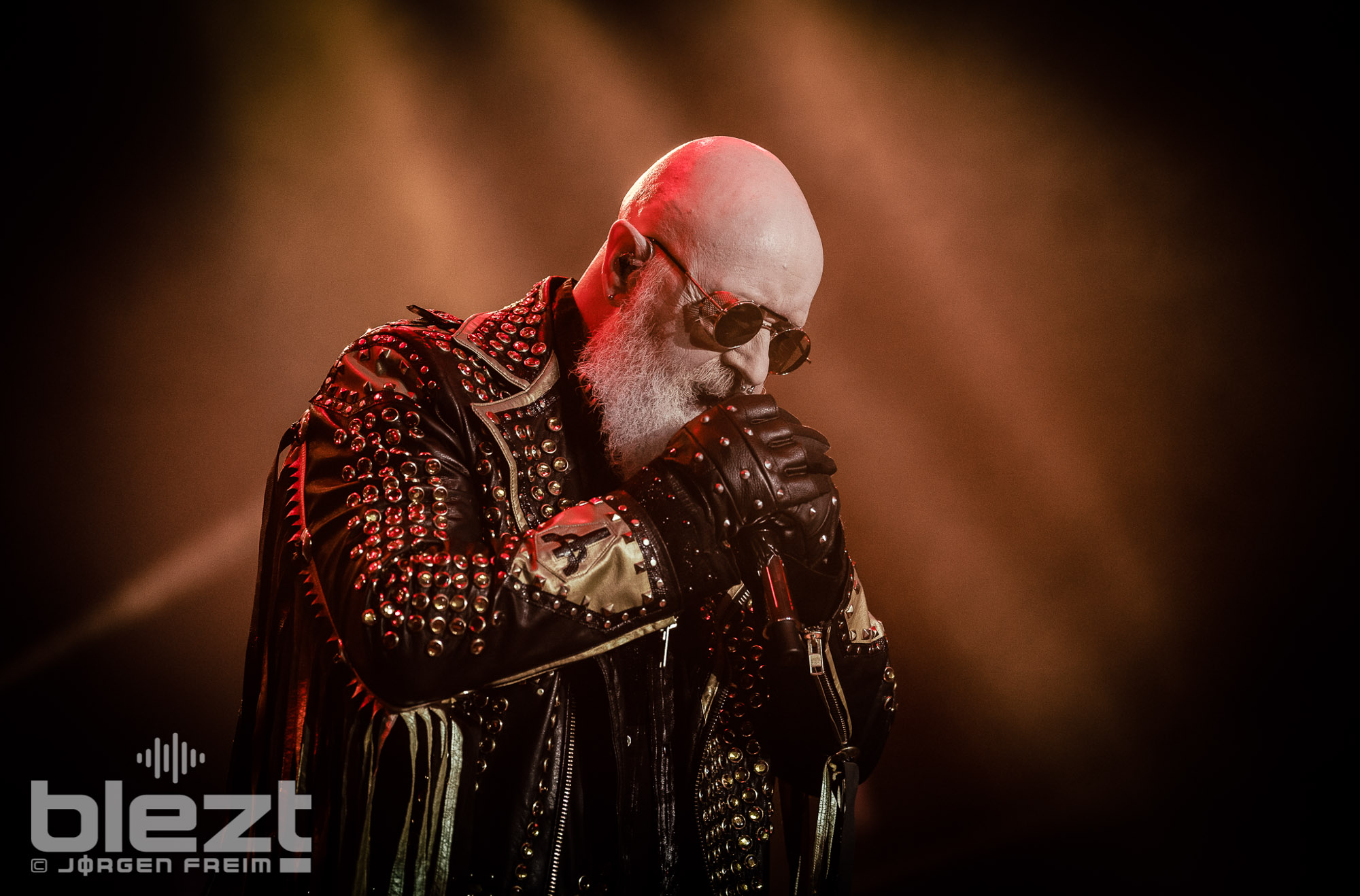 ---
Henrik Haugsnes Kaupang, skribent
ÅRETS ALBUM
Avatarium | Death, Where Is Your Sting
Candlemass | Sweet Evil Sun
Ozzy Osbourne | Patient Number 9
Megadeth | The Sick, the Dying… and the Dead!
Highasakite | Mother